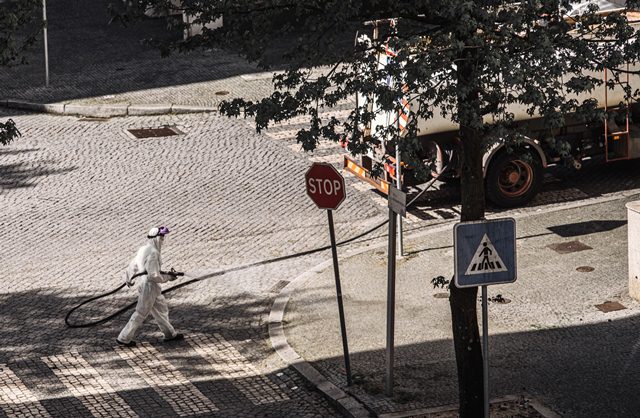 World trade is expected to fall from 13% to 32% in 2020 due to the COVID-19 pandemic, with nearly all regions to suffer double-digit declines in trade volumes, according to a new trade forecast by the World Trade Organization (WTO).
In an optimistic scenario, economists see the volume of global merchandise trade falling by 13% this year compared to 2019, WTO said in an analysis published April 8. The sharp drop in trade is followed by a recovery starting in the second half of 2020.
In a pessimistic scenario, a steeper initial decline and a more prolonged and incomplete recovery is expected.
"If the pandemic is not brought under control, and governments fail to implement and coordinate effective policy responses, the decline could be 32%—or more," said WTO.
"We project that trade in 2020 will fall steeply in every region of the world and across all sectors of the economy," said WTO director-general Roberto Azevêdo.
Whatever the outcome, WTO believes the decline will likely exceed the trade slump brought on by the global financial crisis of 2008‑09.
Azevêdo noted that comparisons with the financial crisis of 2008 and even the Great Depression of the 1930s are inevitable. But he added that the underlying causes of this economic crisis are very different from the previous ones.
"Our banks are not undercapitalized. The economic engine was in decent shape. But the pandemic cut the fuel line to the engine. If the fuel line is reconnected properly, a rapid, vigorous rebound is possible," he said.
"Two factors will determine the strength of our recovery. One, how quickly the pandemic is brought under control. And two, the policy choices governments make."
A 2021 recovery in trade is expected, but this depends on the duration of the outbreak and the effectiveness of the policy responses.
If the pandemic is brought under control and trade starts to expand again, most regions could record double-digit rebounds in 2021 of around 21% in the optimistic scenario and 24% in the pessimistic scenario—albeit from a much lower base.
Under both scenarios, nearly all regions will suffer double-digit declines in exports and imports in 2020, with exports from North America and Asia hit hardest.
Trade is likely to fall more steeply in sectors characterized by complex value chain linkages, particularly in electronics and automotive products, the report said.
This is because imports of key production inputs are likely to be interrupted by social distancing, which caused factories to temporarily close in China and which is now happening in Europe and North America.
Services trade may be the component of world trade most directly affected by COVID-19 through the imposition of transport and travel restrictions and the closure of many retail and hospitality establishments. Services are also interconnected, with air transport enabling an ecosystem of other cultural, sporting and recreational activities.
However, some services may benefit from the crisis. This is true of information technology services, demand for which has boomed as companies try to enable employees to work from home and people socialize remotely.
The report further said that trade was already slowing in 2019 before the virus struck, weighed down by trade tensions and slowing economic growth.
World merchandise trade registered a slight decline for the year of ‑0.1% in volume terms after rising by 2.9% in the previous year. Meanwhile, the dollar value of world merchandise exports in 2019 fell by 3% to US$18.89 trillion.
In contrast, world commercial services trade increased in 2019, with exports in dollar terms rising by 2% to US$6.03 trillion. The pace of expansion was slower than in 2018, when services trade increased by 9%.
Photo by Maksym Kaharlytskyi on Unsplash