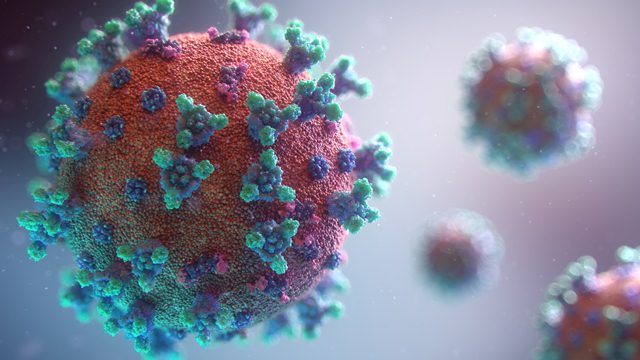 Global economic growth will "turn sharply negative in 2020" as the COVID-19 pandemic has created "a crisis like no other," hurting both advanced and developing economies alike, according to the International Monetary Fund's (IMF) top official.
Kristalina Georgieva, IMF managing director, said in a statement on April 9 that "we anticipate the worst economic fallout since the Great Depression," as the financial institution prepares to publish its World Economic Outlook next week.
The Great Depression was a severe worldwide economic depression that began in the United States. Mostly starting in 1929 and lasting until the late 1930s, it was the longest, deepest, and most widespread depression of the 20th century.
Georgieva said COVID-19 has disrupted global social and economic order at lightning speed and on a scale that has not been seen in living memory.
"Just three months ago, we expected positive per capita income growth in over 160 of our member countries in 2020. Today, that number has been turned on its head: we now project that over 170 countries will experience negative per capita income growth this year," said Georgieva.
"The bleak outlook applies to advanced and developing economies alike. This crisis knows no boundaries. Everybody hurts."
The world economy is taking a substantial hit given the necessary containment measures to slow the spread of the virus, she added.
"This is especially true for retail, hospitality, transport, and tourism. In most countries, the majority of workers are either self-employed or employed by small and medium-sized enterprises. These businesses and workers are especially exposed."
Emerging markets and low-income nations—across Africa, Latin America, and much of Asia—are at high risk. she said. With weaker health systems to begin with, many face the dreadful challenge of fighting the virus in densely populated cities and poverty-stricken slums—where social distancing is hardly an option. With fewer resources to begin with, they are dangerously exposed to the ongoing demand and supply shocks, drastic tightening in financial conditions, and some may face an unsustainable debt burden.
They are also exposed to massive external pressure, she continued.
In the last two months, portfolio outflows from emerging markets were about $100 billion—more than three times larger than for the same period of the global financial crisis. Commodity exporters are taking a double blow from the collapse in commodity prices. And remittances—the lifeblood of so many poor people—are expected to dwindle.
The IMF said emerging market and developing countries urgently need help in terms of gross external financing needs, estimated to be in the trillions of dollars.
It said that if the pandemic fades in the second half of the year—thus allowing a gradual lifting of containment measures and reopening of the economy—"our baseline assumption is for a partial recovery in 2021."
But again, said Georgieva, there is tremendous uncertainty around the outlook: it could get worse depending on many variable factors, including the duration of the pandemic.
"There is no question that 2020 will be exceptionally difficult," she said, as she called on governments, business and other stakeholders "to act decisively and act together, to protect lives and livelihoods."
Photo by Fusion Medical Animation on Unsplash