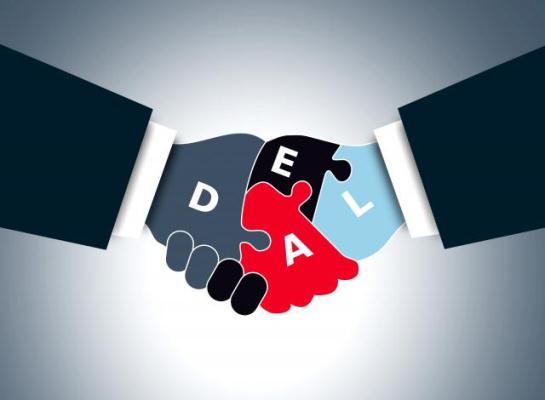 The remaining 11 member countries of the Trans-Pacific Partnership (TPP) announced on November 11 they will proceed with the free trade deal even without the participation of the United States.
The members said they will be adhering to the core elements of the TPP, the pact agreed upon two years ago, but which the United States pulled out of in January.
The ministers agreed not to make amendments to the original text, but will also freeze the implementation of 20 provisions of the original TPP, mostly on intellectual property.
The new pact, now dubbed the Comprehensive and Progressive Agreement for the TPP (CPTPP), substantially lowers tariffs on a wide range of good, and represents a blueprint for the remaining bloc, whose trade totaled about US$350 billion last year, to start trading more freely between themselves.
The old trade pact was officially inked on February 4, 2016 among 12 countries, namely, the U.S., Canada, Mexico, Peru, Chile, New Zealand, Australia, Japan, Singapore, Brunei, Malaysia, and Vietnam.
However, after taking office in January 2017, U.S. President Donald Trump announced the withdrawal of his country from the pact.
The CPTPP deal was reached on the sidelines of the Asia-Pacific Economic Cooperation (APEC) 2017 Economic Leaders' Meeting on November 11 in Da Nang in Vietnam. All the TPP countries are APEC members.
The deal appeared to hit the skids on November 10 when a planned meeting of TPP leaders was cancelled when Canadian Prime Minister Justin Trudeau did not show up. His trade minister Francois-Philippe Champagne later explained his no-show as the result of "a misunderstanding about the schedule."
The CPTPP will enter into force after it gets ratified by at least six members. Trade analysts said it is the most important trade agreement signed in the last 20 years.
China's reaction
Meantime, China's Foreign Ministry said the CPTPP pact will not affect prospects for the Regional Comprehensive Economic Partnership (RCEP) deal whose negotiations are being accelerated by China among 16 economies in the Asia-Pacific. Seven CPTPP members are also in talks on the RCEP.
Zhang Jun, director general of the ministry's Department of International Economic Affairs, made the remark on the sidelines of the APEC economic leaders' meeting also on November 11, Vietnam News Agency reported.
China is accelerating RCEP negotiations with the participation of the 10 Association of Southeast Asian Nations economies and their six partners China, Korea, Australia, India, Japan, and New Zealand.
Photo: Jack Moreh