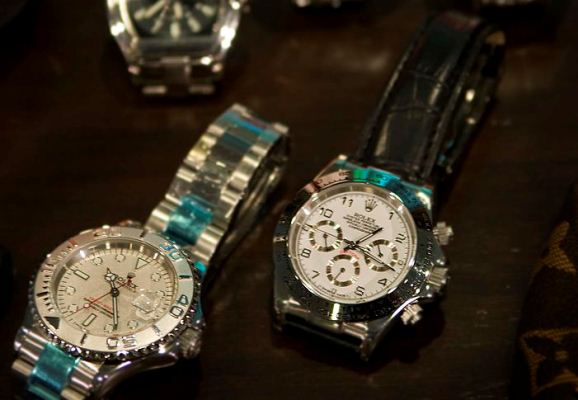 Thailand's efforts to crack down on intellectual property (IP) violations have been recognized by the United States, which recently published a report that left Thai markets out of its list of notorious IP-infringing markets, said a Thai government executive.
Minister of Commerce Sontirat Sontijirawong announced that the new list of intellectual property defaulters for 2017, a listing that includes physical and online markets, no longer features Thailand.
The country's removal from the "2017 Out-of-Cycle Review of Notorious Markets," published by the U.S. Trade Representative (USTR) January 11, is the first such occurrence in 10 years for the Southeast Asian nation, reported the Thai government-run NNT.
Between 2007 and 2016, Thailand was reportedly categorized in the annual review as one of the most notorious markets in the world.
The 2017 review is expected to lend greater credibility to Thailand, promote investment, and increase the competitiveness of Thai products, said the news report.
"At the direction of the Prime Minister, Thailand has focused enforcement efforts on thirteen previously listed notorious markets as well as other markets throughout the country," said the USTR in a press release.
The annual review lists violations to intellectual property, both in physical and online marketplaces.
The latest report highlights 25 online markets and 18 physical markets around the world that are reported to be engaging in and facilitating substantial copyright piracy and trademark counterfeiting, said the USTR.
"This activity harms the American economy by undermining the innovation and intellectual property rights (IPR) of U.S. owners of IPR in foreign markets. Imports in counterfeit and pirated physical products [are] estimated at nearly half a trillion dollars, or around 2.5% of global imports," it continued.
"Marketplaces worldwide that contribute to illicit trade cause severe harm to the American economy, innovation, and workers," said USTR Representative Robert Lighthizer. "The Trump Administration is committed to holding intellectual property right violators accountable and intensifying efforts to combat counterfeiting and piracy."
The 2017 Notorious Markets List maintains its special focus on the distribution of pirated content and counterfeit goods online. This year, the report highlights illicit streaming devices as an emerging piracy model of growing concern.
The report also calls on several e-commerce platforms to improve take-down procedures, proactive measures, and cooperation with right holders—particularly small and medium-sized businesses—to decrease the volume and prevalence of counterfeit and pirated goods on their platforms, said USTR.
Physical markets high on the list include those based in China, the country that continues to allegedly be identified by several commenters as "the primary source of counterfeit products," as well as markets in Argentina, Canada, India, Indonesia, Italy, Mexico, Paraguay, Spain, Turkey, UAE, and Vietnam.
Online marketplaces identified include 1fichier.com, 4shared.com, dhgate.com, and indiamart.com.
Photo: Gerald Nino, U.S. Customs and Border Patrol