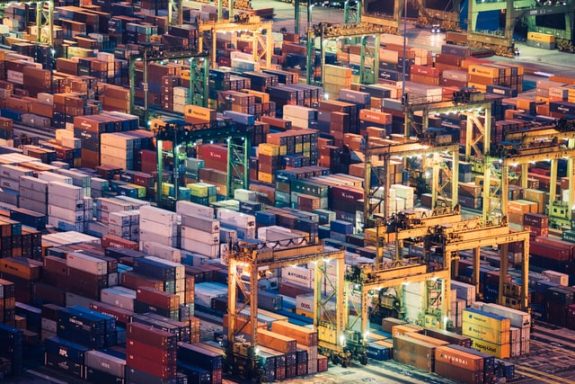 85% of supply chain executives said disruption is the 'primary strategic challenge' confronting both business and society
COVID-19 isn't the top concern for most businesses but it has exerted the greatest immediate impact
No single disruptive force dominates; instead, companies are facing multiple, concurrent forces
Multiple strategies and tactics, predominantly investing in new technology, are being used to respond to disruption
For company executives around the world, supply chain disruption, not the COVID-19 pandemic, is the biggest challenge they are facing in 2021, according to the results of a new survey from AlixPartners.
"Disruption is what keeps executives awake at night. From technological advances to shifts in consumer behaviors to changing regulatory landscape, business leaders are grappling with multiple, concurrent forces that are upending how they do business. These forces are the new economic drivers, and their magnitude and frequency are increasing," said the global management consulting firm in its report released in April.
The 2021 AlixPartners Disruption Index showed that cycles of disruption have emerged as the central strategic challenge for business leaders today. These disruptive forces are favoring the emergence of newer ecosystems and relationships and displacing existing businesses, markets, and value networks.
About 85% of the 3,000 surveyed senior executives from various sectors around the world, including retail, manufacturing, and consumer goods, said disruption is the primary strategic challenge confronting business and society as a whole.
Sixty-nine (69%) percent believe the magnitude of disruptive forces impacting their organization will continue to increase over time, and 82% agreed that the frequency of disruptive forces impacting their organization will remain the same as today or continue to increase over time.
Surprisingly, COVID-19 isn't the top concern for most businesses, the report said. For companies, there is no dominant single disruptive force; instead, companies are facing multiple, concurrent forces.
The index further showed that 65% of all surveyed industries were impacted by two or more disruptive forces.
The disruptive forces with a higher impact on organizations are as follows:
Technological advances in materials and processes
Data privacy and security-related issues
Pervasive connective infrastructure
Automation, artificial intelligence, robotics
Considered as having medium impact are:
Regulation, policy or politics
Major shifts in consumer demographics and income
Expectations of personalized products, services and experiences
Exerting lower impact are:
Protectionism and tariffs
Growth and growing importance of Asia
Environmental and social concerns
COVID-19 (lower impact but with greater immediacy)
While the pandemic is not the top concern, COVID-19 has nonetheless changed the way business is done in every industry.
"From internal office policies to customer interactions to supply chain logistics, executives say they are permanently altering their strategies to succeed in this new normal. The businesses that have performed well amid the pandemic are those that have been able to anticipate long term changes," said the paper.
Also notable is that consumer behavior has been the hardest to predict over the past year.
"New dimensions to consumer segmentations are emerging as a result of the pandemic, and behaviors learned during this period will have long-term implications across demographic categories and geographies," said AlixPartners.
To respond to the disruption, organizations are utilizing multiple strategies and tactics, foremost of which is investing in new technology (53% of respondents).
Other strategies include entering/exiting a new market or region (42%), reviewing operating costs for improved efficiency (39%), entering/exiting a new industry or field (38%), and making strategic hiring decisions and updating their company's mission, values or policies (both 35%).
Also tactics being implemented are engaging in strategic mergers and acquisitions, shifting to a more remote workforce, and working with competitors and others in the industry.
Other key themes from the survey is that while organizations try to diversify risk by moving supply bases, many of these moves fail to meet expectations because of inadequate planning around country-level complexities. Business leaders may need to look beyond traditional approaches to manage risks.
Moreover, costs are rising faster than many expected, and organizations need to balance savings achievement against business continuity to avoid disruptions.
Photo by CHUTTERSNAP on Unsplash