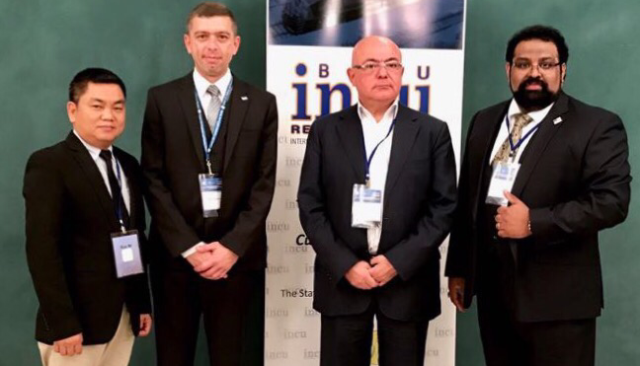 The 2nd International Student Conference on "Contemporary Issues and Challenges in Customs Management" kicked off in Gusar town, Republic of Azerbaijan on July 3.
Organized by the State Customs Committee of Azerbaijan, the four-day conference covers contemporary issues and challenges in customs management; the role of customs in border and trade security; customs operations and risk management; development of customs infrastructure; customs-business achievements; customs legislation; customs regulation of e-commerce; and innovative approaches in staff training in the field of customs.
Professor Aydin Aliyev, Chairman of the State Customs Committee, Republic of Azerbaijan; Professor David Widdowson, President of International Network of Customs Universities (INCU); Enrique Canon, Director of National Customs Directorate of Uruguay; and Vladimer Khundadze, head of Georgia's Customs Department, attended the opening ceremonies.
Speakers include two Nobel Laureates in Economic Sciences, Professor Edward Prescott of the Arizona State University and Professor Christopher Pissarides of the London School of Economics and Political Science. Professor Prescott delivered a presentation on "The current state of the US economy" while Professor Pissarides spoke on "Work in the Age of Robots and Artificial Intelligence".
In attendance were representatives from 31 countries–students studying customs at the universities of Azerbaijan, Australia, Austria, Belarus, Belgium, Bulgaria, Cambodia, China, Georgia, Germany, Hungary, Iceland, Iran, Italy, Kazakhstan, Laos, Lithuania, Macedonia, Moldova, the Philippines, Poland, Russian Federation, Senegal, Spain, Turkey, Ukraine, the United Arab Emirates, Uruguay, the US, Uzbekistan and Vietnam–as well as customs specialists and representatives of the World Customs Organization, INCU, BP and Easy Frontier.