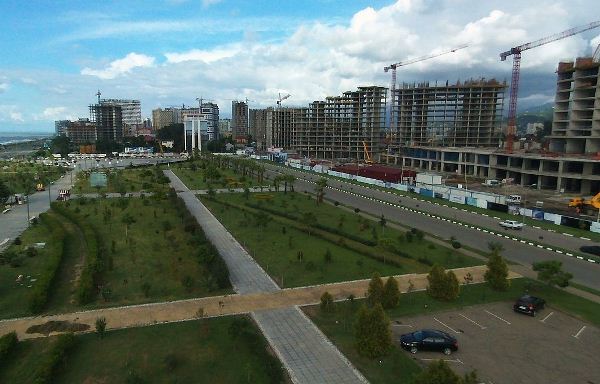 Global merchandise trade is expected to grow 4.4% in 2018 before moderating to 4.0% in 2019, but the strong growth outlook is being compromised by escalating trade tensions, according to a new forecast by the World Trade Organization (WTO).
Merchandise trade volume growth is expected to remain strong in the next two years after posting its largest increase in six years in 2017, but WTO economists warn that continued expansion depends on robust global economic growth and appropriate trade policies by governments.
The organization said the merchandise trade volume growth of 4.4% in 2018 roughly matches the 4.7% increase recorded for 2017. Growth is expected to moderate to 4.0% in 2019, below the average rate of 4.8% since 1990 but still firmly above the post-crisis average of 3.0%.
"The strong trade growth that we are seeing today will be vital for continued economic growth and recovery and to support job creation. However this important progress could be quickly undermined if governments resort to restrictive trade policies, especially in a tit-for-tat process that could lead to an unmanageable escalation," said WTO director-general Roberto Azevêdo.
Faster trade expansion is being driven by stronger economic growth across regions, led by increased investment and fiscal expansion.
In 2018, trade growth is likely to fall within a range from 3.1% to 5.5% if current GDP forecasts of 3.2% growth come to pass. Stronger growth is anticipated in developing economies in both exports (5.4%) and imports (4.8%).
Developed countries should also see fairly strong growth on both the export side (3.8%) and the import side (4.1%).
In 2019 global trade growth is projected to moderate to 4.0%, with developing economies still outpacing developed countries in both exports (5.1% compared to 3.1%) and imports (4.4% compared to 3.3%).
Risks, until recently more balanced, are now tilted to the downside in light of recent trade policy developments.
"Increased use of restrictive trade policy measures and the uncertainty they bring to businesses and consumers could produce cycles of retaliation that would weigh heavily on global trade and output," said the report.
Moreover, faster monetary tightening by central banks could trigger fluctuations in exchange rates and capital flows that could be equally disruptive to trade flows.
"Finally, worsening geopolitical tensions could be counted on to reduce trade flows, although the magnitude of their impact is unpredictable. Technological change means that conflicts could increasingly take the form of cyber-attacks, which could impact services trade as much or more than goods trade," said WTO.
Trade is off to a strong start in 2018. The WTO's most recent World Trade Outlook Indicator (February 2018) pointed to above-trend trade growth in the first quarter, while other indicators such as export orders and container shipping are also suggestive of an ongoing recovery.
A look back at 2017

Trade volume growth in 2017, the strongest since 2011, was driven mainly by increased investment and consumption expenditure. Trade value grew even stronger in 2017 (10.7% for merchandise exports, 7.4% for commercial services exports), reflecting both increasing quantities and rising prices.
The acceleration of world merchandise trade volume growth to 4.7% in 2017 from 1.8% in 2016 was broad based, driven by rising import demand across regions but most notably in Asia.
The largest gains were recorded on the import side in developing economies, where trade growth surged to 7.2% in 2017 from 1.9% in 2016. Import demand also picked up in developed countries, albeit less dramatically, as merchandise trade growth in volume terms increased to 3.1% in 2017 from 2.0% in 2016.
Meanwhile, merchandise exports grew 3.5% in developed countries and 5.7% in developing countries last year, up from 1.1% and 2.3% respectively in the previous year.
Asia had the fastest trade volume growth of any region in 2017 on both the export side (6.7%) and the import side (9.6%) following two years of tepid expansion.
The region was responsible for much of the recovery of world merchandise trade in 2017 on both the export and import sides. On the export side, Asia contributed 2.3 percentage points to global growth of 4.5% in the latest year, or 51% of the total increase. Asia also added 2.9 percentage points to world import growth of 4.8, or 60% of the overall increase.
No single factor can explain the revival of world trade in 2017, but several contributed to it, including increased investment spending, said WTO.
Photo: w0zny