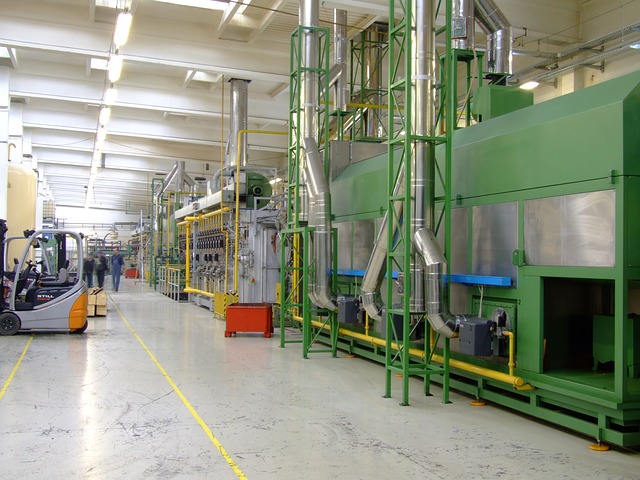 The South Korean manufacturing sector displayed emerging signs of a turnaround in July as the Purchasing Managers Index (PMI) reached its highest level since February 2020, although it still remained below the neutral 50.0 mark, according to new data from IHS Markit.
The headline South Korea Manufacturing PMI posted 46.9 in July, up from 43.4 in June and 41.3 in May and the highest reading since February. But the latest reading was still much weaker than the long-run survey average, said the London-based global information provider.
Output, new orders and employment figures have all lifted from the lows seen in the second quarter of 2020, helped by reopening international supply chains and a gradual recovery in demand in key areas such as automotive production.
New orders fell at a notably slower pace during July despite ongoing weakness in export sales. Moreover, production volumes dropped to the smallest degree since the current period of decline began in February.
But manufacturers continued to report on the severe impact of the COVID- 19 pandemic on customer demand and export sales. Some firms that have reported export growth linked it to a gradual reopening of factory production among key clients, especially those in the automotive sector.
Business conditions had also been softer-than-expected for some goods producers in July, as signalled by the fastest accumulation of finished goods inventories since January 2009.
"Customer efforts to replenish critical inventories after disruptions through the COVID-19 pandemic had a favourable impact on order books in July, but this was more than offset by the drag on manufacturing sales from weak underlying global economic conditions," said Tim Moore, director at IHS Markit.
Measured overall, new work dropped to the least marked extent since February. Subdued export sales persisted in July, with the latest reduction in new work from abroad outpacing that seen for total order volumes.
Weaker-than-anticipated demand led to a sustained accumulation of finished goods inventories in July. The rise in post-production stocks was also the fastest for eleven-and-a-half years. In addition to a shortfall of orders, delays were cited in the fulfilment of shipments to overseas clients amid global logistics challenges.
Strains on international supply chains also resulted in longer lead-times from vendors in July. Manufacturers often commented on shortages of inventory and constrained capacity among their suppliers.
"Perhaps the strongest signal that demand levels had fallen short of expectations was the largest rise in stocks of finished goods since the start of 2009. As a result, manufacturers maintained a bias towards price discounting and continued to take a cautious view on their staffing numbers," said Moore.
Image by marcin049 from Pixabay