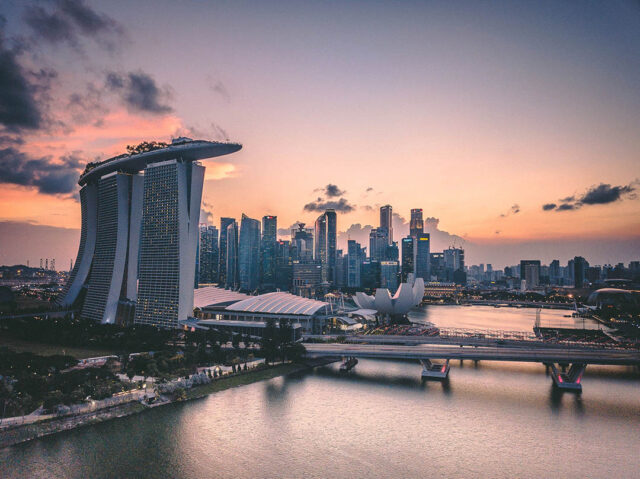 Continuing weak demand for electronics, which make up 40% of Singapore's industrial production, drags local manufacturing to its slowest growth of 0.5% in August
Data released by the Economic Development Board show that, excluding biomedical manufacturing, output shrank 1.2%
Electronics production slid 7.8% y-o-y. Electronic modules and components were the biggest losing segment with output dropping 19.3%
Singapore's manufacturing output slowed further in August amid continuing weakness in electronics, which makes up 40% of the city-state's industrial production, data released by the Economic Development Board (EDB) on September 26 showed.
EDB said statistics showed total output growing 0.5% year on year in August following a revised 0.8% advance in July. It was the slowest pace of growth since the 2% drop in September last year.
EDB said excluding biomedical manufacturing, output shrank 1.2%, compared with a 3.1% advance in July and a 4.9% increase in June.
On a seasonally adjusted month-on-month basis, Singapore's manufacturing output rose 2% in August. Excluding biomedical manufacturing, output declined 2.9%.
Production in the key electronics sector fell 7.8% y-o-y, deeper than the sector's 5.9% dip in July, with all segments in negative territory due to softening demand amid rising inflation. The biggest losing segment was electronic modules and components, which saw a 19.3% drop in output.
Infocomms and consumer electronics output fell 11.7%, semiconductors tumbled 6.6% and computer peripherals and data storage slipped 5.5%.
Bloomberg said concerns about a sharp global semiconductor down-cycle have been rising since major chip companies, such as Micron, Intel, and Nvidia, forecast a 2022 and probably 2023.
Chemicals output decreased 11.2%, dragged down by a 14% fall in the specialties chemicals segment. Petroleum defied the downturn, growing 8.1% y-o-y on higher demand for jet fuel as lifting of travel restrictions drove up air travel.
The electronics and chemicals sectors have been reeling from weakening consumer demand for products, especially from China, whose economic growth slowed to 2.6% in January-June, nearly half of Beijing's 5.5% target for 2022.
Nearly 15% of Singapore's exports are shipped to China.