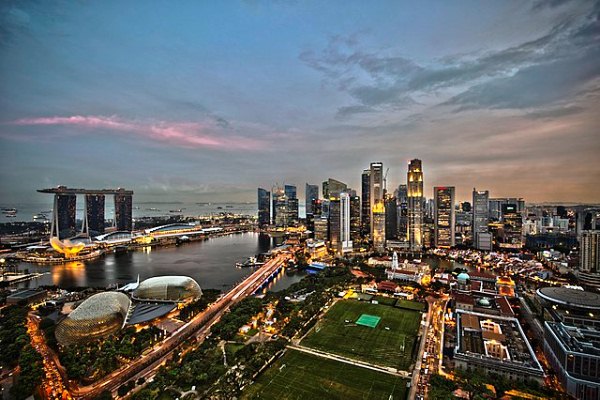 Singapore has again emerged on top in Asia in terms of intellectual property rights (IPR) protection, while landing fourth overall in the world, according to the International Property Rights Index (IPRI) 2019.
The annual report by the US-based Property Rights Alliance ranked 129 countries from around the world, with Finland leading this year's index, followed by Switzerland and New Zealand in second and third places, and Singapore coming in fourth, one spot higher than its 2018 global ranking.
Australia came in fifth place while Japan jumped to sixth from 11th last year. In seventh to 10th places are Sweden, Norway, Luxembourg, and the Netherlands. And rounding off the top 15 are Canada, the US, Denmark, Austria and the United Kingdom, in that order.
In Asia, countries covered in the latest IPRI report and their global rankings are as follows: Hong Kong (ranked no. 16 from 17 last year), Taiwan (23 from 22), Malaysia (32 from 34), South Korea (33 from 35), China (49 from 52), and India (55 from 59).
Aside from Singapore and Malaysia, other countries in Southeast Asia also included in the 2019 index are Thailand (64 from 65 in 2018), Indonesia (65 from 64), Philippines (67 from 70), Vietnam (83 from 76), and Brunei (98 from 90).
"This year the IPRI edition included 129 countries representing the 93.83% of world population and 97.72% of world GDP, with an average score of 5.73, showing a slight decrease from the previous edition, but overall a global increase of 8.85 percent since the Index began in 2007," said the report.
"Results continue to suggest that countries with high IPRI scores and its components also show high income and high development levels indicating the positive relationship between property rights regime and quality of life."
The report also showed correlations with other indices. It said the IPRI correlates highly with the Corruption Perception Index, noting that "where property rights are weak corruption thrives."
Observing that property rights are crucial to develop the next generation of medicines, the IPRI also correlates highly with the Global Biotech Innovation Index, said the report.
Finally, it revealed a "powerful correlation" with the Global Entrepreneurship Index, indicating that independent businesses need clear enforceable property rights to thrive.
The index is determined using data from official sources across various international organizations, together with case studies compiled across 118 think-tanks and policy organizations in 72 countries.
Photo by chenisyuan