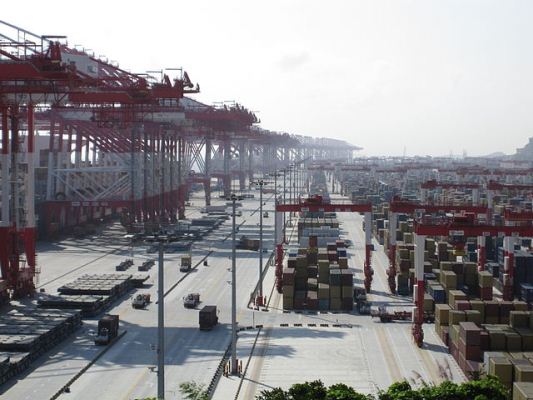 Cargo clearance efficiency in Shanghai, China, has been raised by about 30%, as the major port city continues to streamline clearance procedures to smoothen foreign trade.
In the first eight months of 2017, the average clearance time for imports and exports within the jurisdiction of Shanghai Customs was 21.67 hours and 1.35 hours, respectively, or 26% and 32% shorter than in the same period last year, according to a report by Xinhua News.
This after Shanghai canceled this year 11 items requiring examination and approval, and enabled all clearance applications to now be processed online. Over 95% of the cargo declaration is made via the "single-window system," a trade facilitation policy that enables faster and easier cargo clearance.
From January to August, import and export value at Shanghai ports registered a 16.1% growth year-on-year to CNY3.9 trillion (US$591.9 billion). Exports rose 11.4% to CNY2.3 trillion, while imports grew 23.4% to CNY1.6 trillion.
Foreign trade through ports in Shanghai accounts for about one quarter of the national total.
Photo: Reb42