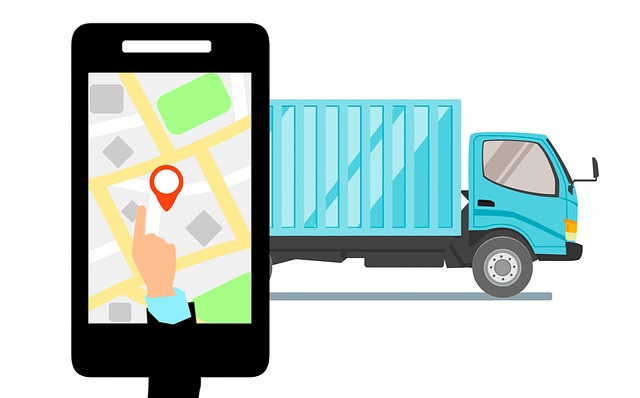 The Philippine Bureau of Customs (BOC) will roll out next month a system that tracks movement of containerized cargoes during transit and transfer to other customs territories and facilities.
The web-based Electronic Tracking of Containerized Cargo (E-TRACC) System will allow BOC to track, monitor, and audit the location and condition of cargoes, as well as obtain real-time alarms on, among others, diversion and tampering of cargoes.
In a statement, BOC said the E-TRACC System will be rolled out initially at the Manila International Container Port (MICP), Port of Manila, and Batangas. This will be followed by Cebu, Davao, Subic, and Clark in July 2020. Full implementation in all ports is expected by August 2020.
Accent Solutions Philippines, Inc. will provide the hardware and software, including the GPS-enabled sealing device, to effectively seal, monitor and track cargoes.
The E-TRACC system service provider will determine its fee structures for use of the ECS based on several factors, such as market conditions and systems sustainability requirements, among others, and submit the financial proposal for the fee structure.
BOC will not collect any fees on behalf of the service provider, but will collect from the service provider a service fee for monitoring and supervising the E-TRACC system equivalent to 10% of the fees collected.
The service provider should comply with a fee structure, which is P500 within a 10-kilometer (km) radius from port of discharge and P700 beyond the 10-km radius from port of discharge.
BOC's deputy commissioner for Assessment and Operations Coordinating Group will oversee the operations and implementation of the E-TRACC System.
The establishment of the E-TRACC System is embodied in Customs Memorandum Order (CMO) 04-2020, signed by Customs Commissioner Rey Leonardo Guerrero on February 4 and effective February 10.
CMO 04-2020 implements Customs Administrative Order (CAO) No. 15-2019, which covers the movement within customs territory of foreign goods for outright exportation, warehousing, and those admitted to Free Zones, as well as the transfer of goods from customs facilities and warehouses (CFW).
Under CMO 04-2020, an electronic customs seal (ECS) will be required during the transfer of cargo to a container yard/container freight station (CY/CFS) or other CFWs; transit of cargo bound for Free Zones, inland customs office, depots, or terminals; transit to customs bonded warehouses (CBW); export of cargo from Free Zones, inland customs office, depots or terminals, and CBWs to port of loading; and transfer of shipments subject to further verification and/or monitoring.
The ECS is a GPS-enabled sealing device or lock that can physically secure a cargo and provide real-time information on its location.
All container vans covered by CMO 04-2020 will be affixed with an ECS before being cleared to depart from the starting point or point of discharge for the voyage to the end point or point of destination.
Except when circumstances warrant under CMO 04-2020, full completion of customs cargo clearance is mandatory before any shipment is sealed with an ECS.
BOC will have an E-TRACC System dashboard showing the data collected and transmitted by the system service provider. This will allow BOC to monitor the movement and location of all containers as well as get real-time alarms both on the dashboard and by email.
BOC's Piers and Inspection Division (PID), or its equivalent office at each port of entry or destination, will remotely monitor the sealing and unsealing operations, authorize the start and end trip of the vehicle loaded with transit import/export cargo, and monitor for alarms.
Opening by any customs officer of transfer/transit import cargo that does not have the required ECS will not be allowed without the approval of the district collector at the port of delivery in coordination with the district collector at the port where the container was approved for transfer/transit.
BOC's Enforcement and Security Service (ESS) will be notified immediately to make an investigation and submit findings to the Customs commissioner and district collector.
The ECS will be affixed at the container yard by authorized personnel of the accredited service provider under the supervision of BOC's Container Cargo Control Division (CCCD) in the case of the Port of Manila and MICP or PID or its equivalent units.
Sealing must be undertaken "at designated areas within the port that will not disrupt the flow of traffic in the port."
Shipments subject to further verification and/or monitoring, such as but not limited to those which cannot be physically examined at the port or those that are subject to condemnation or destruction, may be allowed conditional transfer to the consignee's facility or any other location authorized or directed by the district collector or Customs commissioner.
For booking a trip, the importer/exporter or its authorized representative must do so one hour before exit from the port.
The importer/exporter or its authorized representative will also be able to track the status of each trip booked and monitor the container during the trip.
In cases of violations, the ESS will have the primary jurisdiction and responsibility over pursuit, apprehension and detention. – Roumina Pablo