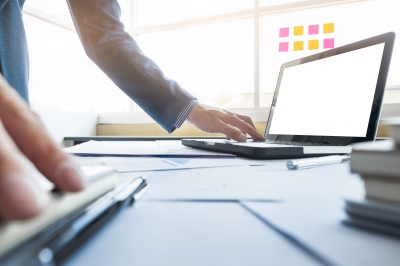 The Philippine Bureau of Customs (BOC) has reiterated its directive for its officials to establish, activate, or reconstitute a preferential rate unit (PRU) in their ports to prevent unqualified shipments from availing of tariff preferences under the country's free trade agreements (FTAs).
Assessment and Operations Coordinating Group (AOCG) deputy commissioner Edward James Dy Buco, in a memorandum to all district, sub-port, and deputy collectors as well as assessment chiefs, said the setting up of the PRU is also to prepare for the activation of TradeNet in relation to the electronic certificate of origin.
TradeNet—the government's online platform for applications for permits for imports and exports—will serve as the country's national single window (NSW), the requisite platform to connect to the Association of Southeast Asian Nations (ASEAN) Single Window. The system is currently conducting interconnection tests with systems of other ASEAN member countries. The Philippine government is also engaging 76 trade regulatory agencies that will be connected to TradeNet to make it fully operational.
READ: PH online trade facilitation portal TradeNet for launch by July
Dy Buco had issued a memorandum dated November 16 on the same directive, which he said is meant to comply with Sections 3.1 and 3.2 of Customs Memorandum Order (CMO) No. 16-2011.
CMO 16-2011, issued in 2011, provides the guidelines for implementing executive orders modifying the rates of duty of certain imported articles as provided under the Tariff and Customs Code of 1978, as amended, in order to implement the Philippine schedule of tariff reduction on articles included in FTAs.
These FTAs include the ASEAN Trade in Goods Agreement, ASEAN-China FTA, ASEAN-Korea FTA, ASEAN-Japan Comprehensive Economic Partnership Agreement, ASEAN-Australia and New Zealand FTA, ASEAN-India FTA, and Philippines-Japan Economic Partnership Agreement.
Under CMO 16-2011, a special unit called PRU shall be created in the Formal Entry Division at the principal port of entry in every collection district.
The PRU evaluates "application of FTA member countries for availment of tariff rate preferences on products exported by said member-countries to Philippines under a particular FTA."
A preferential tariff is a tariff schedule under which one or more nations are given lower rates or other advantages over other countries.
Dy Buco said major ports such as the Port of Manila, Manila International Container Port, Ninoy Aquino International Airport, and Batangas Port should have at least five members with rank of at least customs operations officer 11, including its head, to comprise the PRU.
Large ports like Limay, Cebu, Subic, Davao, and Cagayan de Oro must have at least three members, and the rest of the ports have to designate at least two members for the PRU. – Roumina Pablo
Image courtesy of IndypendenZ at FreeDigitalPhotos.net