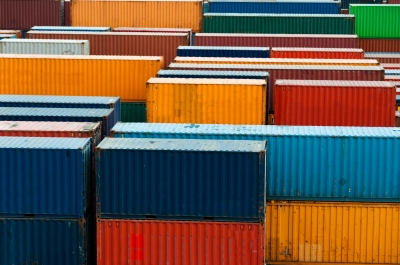 The Philippine Bureau of Customs (BOC) has taken steps to hasten the disposition of overstaying cargoes in ports, mainly through public auction.
In a memorandum dated February 15, Port Operations Service officer-in-charge director Atty. Romalino Valdez, through deputy commissioner for Assessment and Operations Coordinating Group Atty. Edward James Dy Buco, instructed customs officials and personnel to "conduct the disposition of ALL overstaying cargoes especially through public auction."
Valdez said this is pursuant to the instruction of Customs Commissioner Isidro Lapeña "to intensify collection and to decongest the ports."
District collectors, deputy collectors for operations, law chiefs, auction and cargo disposal chiefs, and all customs officials concerned were also directed to speed up the resolution of pending seizure proceedings and issue the necessary decrees of abandonment for containers deemed overstaying, pursuant to the Customs Modernization and Tariff Act (CMTA).
Another instruction is to assign lawyers, examiners, and appraisers who will be tasked solely with facilitating the disposition of containers, especially for ports with many overstaying cargoes.
Customs officials are also directed to submit an annual disposition plan.
Overstaying containers are either seized or abandoned. Seized cargoes are those issued an alert order and consequently have a warrant of seizure and detention for violation of customs rules.
An abandoned cargo is one either expressly given up by the consignee through a formal letter of abandonment to the customs collector, or implicitly abandoned when, after due notice, the owner, importer, consignee, or interested party fails to file an entry in the allowed period or to claim the importation.
One way seen to increase revenue collection, which is included in Lapeña's five-point priority program, is to speed up the auction of forfeited shipments and overstaying containers. – Roumina Pablo