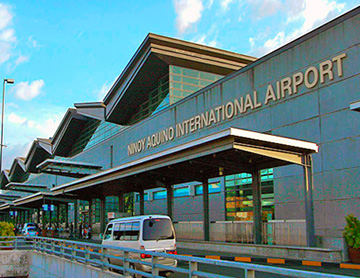 The Philippine Bureau of Customs (BOC) is installing an additional 19 brand-new x-ray machines at three terminals of the Ninoy Aquino International Airport (NAIA) to combat intensified smuggling and drug trafficking activities at Philippine gateways, according to Customs commissioner Isidro Lapeña.
To deal with increasing incidents of smuggling and drug trafficking at airports, "we are upgrading our facilities by adding more [x-ray machines] here in NAIA and we will also be procuring additional [x-ray machines] for the other ports," the commissioner said.
Two Rapiscan x-ray machines have been installed at NAIA Terminal 1, while another unit has been set up at Terminal 3. Winning bidder Casedist Inc. will be installing 16 more brand-new units, which include 10 x-ray machines for fixed baggage, seven x-ray machines for hand-carried baggage, and two mobile x-ray machines.
"The previous pronouncement of President [Rodrigo] Duterte not to open hand-carried bags and luggage is loud and clear. With these new x-rays, his orders will be well implemented," Lapeña said in a statement.
He added that x-ray examination of hand-carried baggage is mandatory at airports so that "we can guard our borders while implementing the non-intrusive examination of bags."
Lapeña, in a press briefing on September 28, noted how x-ray examinations were instrumental in apprehending two Chinese passengers carrying smuggled skimming devices at NAIA Terminal 1.
Gong Yongjie, 26, and Wang Ji, 22, both from Guangzhou, China arrived in the Philippines September 25 on board China Southern airline's flight CZ 3091 and were stopped by customs agents after their baggage exhibited image irregularities on x-ray examination.
"Their baggage was immediately examined by the customs examiner in the presence of other customs-NAIA agents and they found 187 pieces of brand-new One Time Password (OTP) cards and 153 pieces of used ATM cards, debit cards and new SIM cards," Jaybee Raul Cometa, head of X-ray Inspection Project, said.
OTP cards are used as a cloning device to access data in ATM cards, and the generated passwords are sent to the SIM cards to initiate the transfer of funds.
Lapeña said the suspects were brought in for inquest after bringing in the prohibited goods and failing to provide any permit from the owners of the ATM and debit cards.
"The apprehending examiner recommended the issuance of a warrant of seizure and detention against the goods to the district collector of NAIA while charges were filed against Gong and Ji at Pasay City Fiscal's Office," he added.
The suspects allegedly violated Sections 1113 (f), 1401, and 118 (g) of the Customs Modernization and Tariff Act and Republic Act No. 8484, or the Access Device Act.
The suspects are now detained at BOC NAIA's Enforcement Security and Service District Office.
Lapeña said some foreign and domestic airline passengers are taking advantage of the non-intrusive examination of hand-carried baggage and luggage to carry out nefarious activities. – Roumina Pablo
Image courtesy of mapichai at FreeDigitalPhotos.net