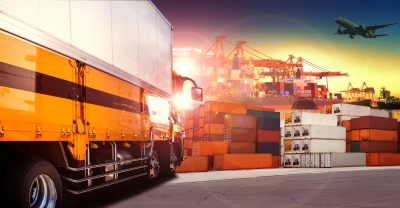 The Philippine Bureau of Customs is making a big push for the creation of the Port of Manila Maritime Trading District (PMTD), which the agency hopes to start by 2018. The project, according to Customs commissioner Nicanor Faeldon, will generate revenues of at least P150 billion a year.
"Upon completion, it will be a world-class maritime trading district that would provide a highly modernized customs and port operations facility and a premier international trade and transshipment hub within the Asia-Pacific region," Faeldon said in a speech on February 8 during the celebration of the agency's 115th founding anniversary.
He said the agency has already conceptualized a schematic master plan for the project. The facility, he noted, "will improve our revenue collection to at least P150 billion annually, and permanently put in place infrastructure and system (that) entrepreneurs would be happy doing business (in)."
BOC's revenue target for 2017 is P467.896 billion, 2.5% more than last year's P456.46 billion.
According to a separate presentation by agency officials to media, Phase 1 of the PMTD seeks to develop North Harbor into a domestic port and ferry terminal.
Phase 2 will make Manila International Container Terminal an international transshipment port, while Phase 3 involves transforming Manila South Harbor and the nearby Baseco compound into an international port and cruise ship terminal.
Save for the Baseco area, the ports mentioned are already operating and have long-term concessions agreements with the Philippine Ports Authority (PPA). PortCalls, as of press time, is awaiting BOC response to a request to provide further details on the project.
The presentation showed that BOC is projecting revenues of P157 billion annually from the operations of the PMTD alone. The income will come from additional revenue (P18 billion) and fees from tourism (P15 billion), lease and rental (P12 billion), container storage (P100 billion), gaming (P1 billion), and demurrage (P11 billion). (It must be noted though that demurrage is a fee imposed and collected by shipping lines.)
PortCalls is also waiting for comments from the PPA concerning the development of ports and collection of container storage fees, which are part of the agency's mandate.
Faeldon earlier announced he intends to build "world-class port facilities" in the medium term at the Manila port as he envisions turning Manila into a transshipment hub and a "viable alternative trading site of the world." He said this meets the mandate of the Customs Modernization and Tariff Act for BOC to supervise all importation-related activities.
The port facilities will include putting up customs areas for disposal of seized shipments such as expired perishable goods. – Roumina Pablo
Image courtesy of khunaspix at FreeDigitalPhotos.net