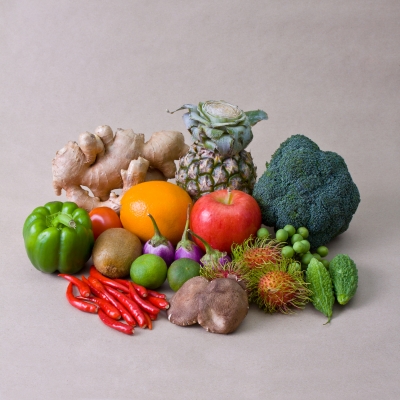 The Philippine Department of Agriculture (DA) has requested the Bureau of Customs (BOC) to issue alert orders on all shipments declared to contain agricultural products, following the recent discovery at the Manila International Container Port (MICP) of 17 containers allegedly filled with smuggled onions from China.
"Except for institutional legit importers like San Miguel Corp. and Purefoods, we have requested BOC to be on the lookout for all incoming agri shipments. Our request covers all ports around the country," Agriculture Secretary Emmanuel Piñol said in a statement.
With alert orders issued, all containers declared to contain agricultural shipments will have to undergo mandatory inspection and stripping.
Customs commissioner Isidro Lapeña on April 30 told PortCalls he has "given instruction na (that) all agricultural products be subject of alert orders", except those imported by multinational companies with established good reputation, as requested by DA.
He noted that even prior to DA's request, BOC has been issuing alert orders on agricultural shipments.
Asked if BOC has enough x-ray machines to inspect all agricultural shipments, Lapeña said yes, but noted it would be better if they have more. BOC this year is purchasing 56 additional x-ray machines to as these have proven useful in foiling smuggling attempts, Lapeña said.
READ: BOC eyes more x-ray machines for 100% inspection of imports
Last April 23, Piñol, together with Lapeña and other BOC and DA officials, inspected four of 17 containers believed to contain smuggled onions.
Each container, which was declared to be filled with apples, was found to contain 35 metric tons (MT) of onions with an estimated value of P2 million.
Piñol said they had received reports of 10 containers holding smuggled onions, and during inspection, identified seven additional containers also stuffed with illegally imported onions.
"The shipments belong to consignees from China who declared the shipments as fresh apples. These are Kasaligan International (two containers), Skyrocket Trading (four containers), and Epitome International Trading (four containers)," Piñol added.
"Sa x-ray ng MICP, pwedeng lumusot siya as apple, kasi halos pareho ng laki at itsura [In MICP x-rays, the onion can pass for an apple, being of almost similar size and shape]," the agriculture chief noted.
Piñol said apples have 0% tariff while onions are imposed a 35% tariff.
The DA has ordered the cancellation of the identified consignees' accreditation and directed the immediate quashing of the seized products.
"We will have to destroy [the products] because [they don't] have Sanitary and Phytosanitary Certificate import permits and might pose serious risk in Philippine agriculture," Piñol said. – Roumina Pablo
Image courtesy of zirconicusso at FreeDigitalPhotos.net