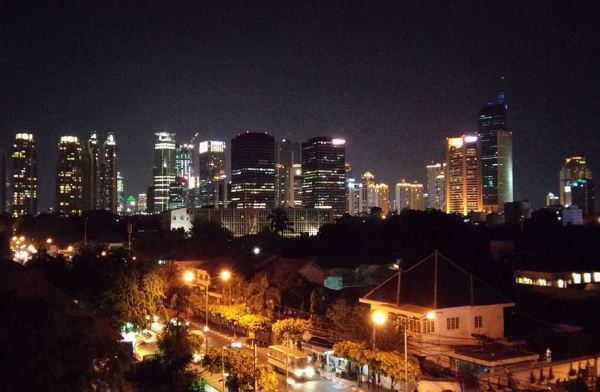 The Indonesian economy expanded 5.05% in the second quarter of 2019, indicating a downward trend owing to continued export contraction and slow investment growth, the Central Statistics Agency (BPS) stated.
The figure decreased from 5.27% during the same period last year and from 5.07% in the first quarter of 2019, reported Antara News.
The contribution of exports to the national growth remains under pressure owing to a shortfall in the volume and prices of export commodities in the global market and economic downturn in several trade partners, BPS chief Suhariyanto said.
Exports were recorded at minus 1.81% in the second quarter of 2019, decreasing from a growth of 7.65% during the same quarter last year.
"Both the volume and prices of oil and gas commodities declined. Meanwhile, non-oil/non-gas exports still grew positively," Suhariyanto stated.
Overall, investment in Q2 of this year rose 5.01%, lower than 5.03% in the previous quarter, or well below 5.85% in the same quarter last year.
Household and government consumption contributed 2.77% to national economic growth. Household consumption grew 5.17%, while government consumption rose 8.23% in Q2 of 2019.
In related developments, Bank Indonesia (BI) said solid domestic demand was the main driver of economic growth in the second quarter. In contrast, the external sector was characterized by export and import contractions, reaching -1.81% and -6.73% year-on-year, respectively.
In terms of sectors, the key growth drivers were the primary sector, led by agriculture, livestock, forestry and fisheries, and the tertiary sector, namely, other services, transportation & trade, and information & communication.
Photo: Cuantum1