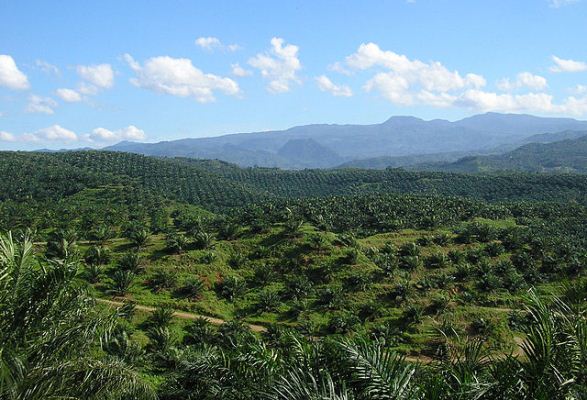 The Indonesian Ministry of Foreign Affairs has criticized the European Union for backing a ban on the use of palm oil in biofuels, calling it a protectionist move.
"Indonesia deplores the decision taken by the European Parliament to phase out the use of palm oil in biodiesel," spokesperson of the Ministry of Foreign Affairs Arrmanatha Nasir said in a local press briefing January 19, as quoted by state-run Antara News.
Nasir noted that the move from the European Union clearly indicated a campaign against palm oil products.
"This is a protectionist and discriminatory move that claims palm oil is unsustainable," he pointed out.
Indonesia is the world's largest exporter of palm oil. The palm oil industry employs some 17 million people in the Southeast Asian country.
The Ministry of Foreign Affairs views the European Union's decision as not in accordance with the global effort toward sustainable energy diversification and might disrupt the 2030 Agenda for Sustainable Development Goals, especially regarding poverty eradication, Nasir added.
Minister of Foreign Affairs Retno Marsudi will once again convey to her European counterparts Indonesia's stance on the palm oil industry, Nasir said.
The EU Parliament on January 17 decided to phase out palm oil by 2021 and cap crop-based biofuels at the member states' 2017 consumption levels and at no more than 7% of all transport fuels until 2030.
European lawmakers approved draft measures to reform the power market and reduce energy consumption to meet more ambitious climate goals. The plan includes a ban on the use of palm oil in motor fuels from 2021.
The ruling is not yet final. The European Parliament, the executive European Commission, and the EU national governments must now negotiate a final draft of the legislation and approve it.
Malaysia denounces 'crop apartheid'
Meanwhile, Malaysia's Minister of Plantation Industries and Commodities Mah Siew Keong lashed out at the European Parliament and called its decision "crop apartheid."
In a press release dated January 16, Keong said that "the Malaysian Government views the proposed ban as an effort by Europe to impose a 'Crop Apartheid' on Malaysia's 650,000 Palm Oil smallholders."
"Malaysia will take the necessary action in order to protect the rights of more than 3.2 million Malaysians whose livelihoods depend on the Palm Oil sector, " Keong added.
He continued: "The proposed ban would allow competitor oilseed crops to continue operating under the RED [Renewable Energy Directive], whereas Palm Oil will be excluded as of 2021. This is blatant discrimination and the EU has always stood against discrimination. I call on the EU to stop discriminating against our palm oil sector."
He reminded the EU that Malaysian palm oil "meets the strictest standards of sustainability required, as Malaysian Palm Oil biofuels have been certified as sustainable by the leading European sustainability schemes, including the German ISCC (International Sustainability and Carbon Certification)."
Photo: Achmad Rabin Taim from Jakarta, Indonesia