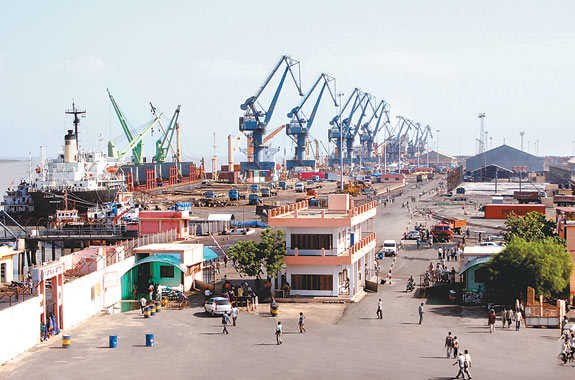 The customs department of India will allow self-sealing for export containers from October 1 in a move to promote a "trust based compliance environment" and trade facilitation for exporters.
In a circular to all principal chief commissioners, the Central Board of Excise and Customs (CBEC) said exporters availing themselves of the facility of sealing at the factory premises under the supervision of customs authorities will be automatically entitled to the self-sealing facility, said local media reports.
CBEC said that once permission for self-sealing at the approved premises is granted, it will remain valid unless withdrawn. If there is a change in the premises, a fresh approval is required.
"The new self-sealing procedure shall come into effect from October 1, 2017. Till then the existing procedure shall continue," the CBEC said.
It asked field officers to notify a superintendent-rank officer to act as the nodal officer for the self-sealing procedure. The officer will be responsible for coordinating the arrangements for installing reader-scanners.
Earlier, in July, CBEC said it would introduce the system of self-sealing by September 1 as against the practice of sealing containers under the supervision of revenue officials.
However, it now says that exporters can self-seal containers using tamper-proof electronic seals from October 1.
Under the new procedure, the exporter must declare the physical serial number of the e-seal at the time of filing the online integrated shipping bill before the container is dispatched to the port.
The exporters will directly procure the radio-frequency identification (RFID) seals from vendors.
"In case, the RFID seals of the containers are found to be tampered with, then mandatory examination would be carried out by the Customs authorities," CBEC said.
From October 1, exporters will need to furnish the e-seal number, date of sealing, time of sealing, destination customs station for export, container number, and trailer track number to the customs authorities.
In a circular in July, CBEC said it endeavors to create a trust-based environment where compliance with laws is ensured by strengthening the risk management system and intelligence setup of the department.
Accordingly, CBEC has decided to lay down a simplified procedure for stuffing and sealing export goods in containers.