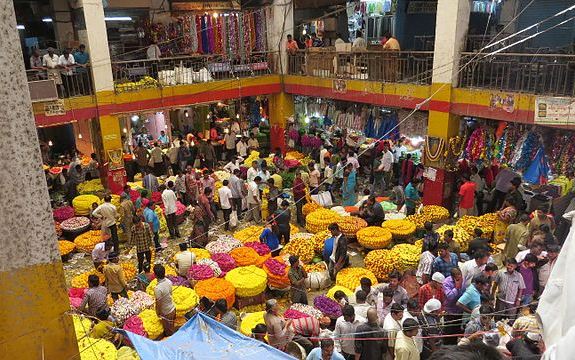 The world's largest democracy and among the world's fastest growing economies, India is poised to become the third largest consumer market just 10 years from now, behind only the U.S. and China, according to a new report from the World Economic Forum (WEF).
Growth in income will transform India from a "bottom of the pyramid economy" to a middle class-led one, with consumer spending growing from US$1.5 trillion today to nearly $6 trillion by 2030, said the WEF report, Future of Consumption in Fast-Growth Consumer Market – INDIA
The report identifies key forces that will shape consumption in India in the coming decades, and is a call to action for multi-stakeholder collaboration to build an inclusive future for the country.
"As India continues its path as one of the world's most dynamic consumption environments, private and public-sector leaders will have to take shared accountability to ensure such consumption is inclusive and responsible," said Zara Ingilizian, head of WEF's Consumer Industries and member of the Executive Committee.
Critical societal challenges will need to be addressed, including skills development and employment of the future workforce, socioeconomic inclusion of rural India, and creating a healthy and sustainable future for its citizens.
With an annual GDP growth rate of 7.5%, India is currently the world's sixth largest economy. By 2030, domestic private consumption, which accounts for 60% of the country's GDP, is expected to develop into a $6 trillion growth opportunity. If realized, this would make India's consumer market the third largest in the world, behind the U.S. and China.
The future of consumption in India in 2030 is anchored in rising incomes and a broad-based pattern of growth and benefit sharing. It is anticipated that the growth of the middle class will lift nearly 25 million households out of poverty. In addition, India will have 700 million millennials and Gen Z consumers, who have grown up in a more open and confident country.
By 2030, there will be opportunities to bypass Western growth trajectories, such as those presented by more than 1 billion internet users, many of whom will only use mobile platforms, driving the need for business model innovation. Finally, future consumption growth will come from the "many Indias"—the diverse, rich and densely populated cities and the thousands of geographically dispersed, developed rural towns.
This positive vision for the future of India will only materialize if business and policy-makers pursue an inclusive approach to the country's economic and, hence, consumption growth.
"As India rapidly transforms into a true middle class economy, not only do we see this income group finally coming into its own, we also see the inclusivity and equitable growth agendas being served much better than ever before. It's an exciting future for firms that wish to unlock the consumption opportunity in India," stated Nikhil Prasad Ojha of management consultancy firm Bain India.
"India is at a tipping point, both in terms of economic growth and in the human development of its billion-plus citizens," said Mayuri Ghosh, project lead of WEF's Future of Consumption System Initiative.
"As the country enters a new era of envisioned growth, collaborative efforts, especially public-private collaborations to address key challenges can unlock the full potential of a young, progressive and dynamic nation to establish India as a model for the world's fast-growing consumer markets."
Photo: Fi11222