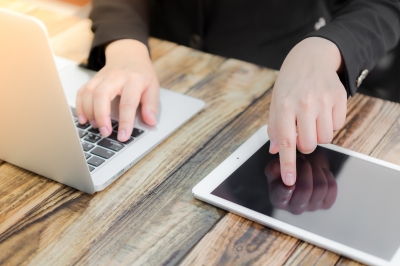 The Philippine air cargo industry should not wait for government to mandate the use of electronic messaging and electronic submission of air waybill and should already start implementing such processes, according to an official of the International Air Transport Association (IATA).
IATA regional manager for Airport, Passenger, Cargo and Security-Asia Pacific Rodrigo Reyes, in an interview with PortCalls at the sidelines of the recent Philippine Aviation Day, admitted it is a challenge to get stakeholders, including the Bureau of Customs (BOC), to implement electronic air waybill (e-AWB) submission.
"While we are waiting for them (BOC) to come to that level, it is incumbent upon all stakeholders to start doing their job, making themselves ready for that eventuality when the paper is removed," he added. "It doesn't make sense for us to wait for Customs to come on board and that's the only time that we start."
The Philippines ratified the Montreal Convention 1999 or the Convention for the Unification of Certain Rules for International Carriage by Air in 2015. As such, it is legally bound to use electronic documentation for shipments, a process aimed at reducing costs and increasing efficiency.
Reyes cited other Asian countries such as Thailand and Vietnam that are already doing adopting e-AWB even without MC99 ratification. He noted this was made possible because "they have come up with necessary laws that allow a contract in electronic format."
Stakeholders in Sri Lanka, while they still submit paper copies, are "pushing electronic messages among themselves."
"That's what we want to start happening in the Philippines. Even though Customs still requires the paper, other stakeholders (should) start pushing electronic messages," Reyes said.
He noted stakeholders agreeing in principle and consummating the contract in electronic format is "in essence, already doing e-airway bill" even if paper copies continue to be a requirement to satisfy local regulations.
Adopting a paperless air cargo environment is an initiative of IATA, a trade association of the world's airlines, under its e-freight program. Reyes, who had previously worked for a freight forwarder, recalled the many hard copies of the very same documents needed to be sent to multiple airlines and government agencies.
READ: Automation a requisite for PH air cargo sector growth
Electronic messaging and e-AWB, Reyes said, would mean faster and more efficient processes as information can be sent at the click of a button. This would in turn lower costs, including costs attendant to sending paper documents, such as transportation and manpower.
Reyes, however, noted that the program's full benefits will only be felt if each industry player, including government, is on board.
IATA has an e-freight working group in the Philippines, which aside from raising awareness on e-AWB, is setting up a standard operating procedure for e-AWB, freeing stakeholders from the burden of coming up with their individual processes.
"You don't have to reinvent the wheel. We already have best practices on how to e-air waybill and it's just a matter of getting that adopted," he said.
Implementing electronic messaging and e-AWB "makes doing business easy, especially as a state, you know, competing with other countries in terms of tapping investment," Reyes said, adding that manufacturers and investors consider it a plus for any country that allows easy movement of shipments.
"We always see value in moving to a digital platform because we firmly believe that it brings a lot more efficiency and that at the end of the day, what we want to do is cut down on the transit time for air cargo. And for us, going to e-freight, e-air waybill substantially contributes to reducing the transit time," Reyes explained.
"Pieces in place"
IATA country manager to the Philippines Samuel David, in a separate interview with PortCalls during the same event, said the association will continue to work with BOC "in driving this initiative towards a purely paperless environment."
He pointed out automation is actually mandated under the Customs Modernization and Tariff Act, which means "pieces are in place" and that it's just a matter of implementation.
READ: PAGSS opens first e-AWB express kiosk in PH
There are moves by some industry stakeholders toward e-AWB and electronic messaging, such as by Singapore Airlines which requires e-AWB submission from its forwarders; and by Philippine Airport Ground Support Solutions, Inc., Cargo Community Network, and Cargo Data Exchange Center, Inc. that jointly set up a kiosk to allow freight forwarders to submit the electronic master AWB and print neutral master AWB right at the point of cargo lodging. – Roumina Pablo
 Image courtesy of jannoon028 at FreeDigitalPhotos.net