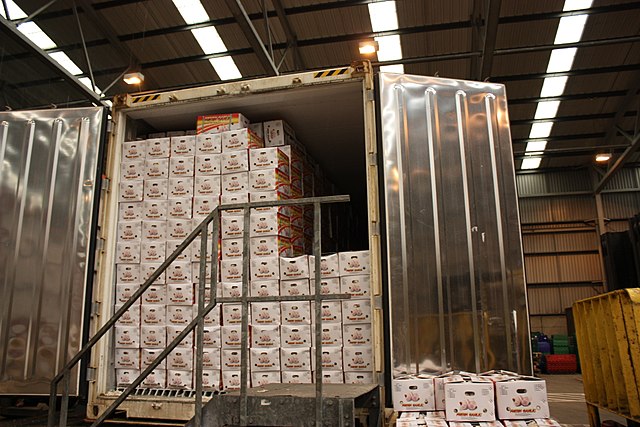 Fake, substandard, smuggled and illegal agri-foods distort and destabilize food markets and cost the global food industry an estimated US$30 billion to $40 billion each year, according to a new report from the Transnational Alliance to Combat Illicit Trade (TRACIT).
The report, Mapping the Impact of Illicit Trade on the Sustainable Development Goals, by the private sector-led group tracks the impact on countries and regions of illicit trade in the agri-food industry:
• In ASEAN, the regulatory and compliance environment has struggled to keep pace with the growing agri-food industry in the region, it noted. The high import and export tariffs in countries such as Indonesia and Thailand encourage the smuggling of certain foods and liquors. Further restrictions on import/distribution licensing arrangements, onerous product regulatory standards, and a lack of uniform food security and trade standards result in trade barriers, which create opportunities for criminals to engage in illegal agri-food trade.
• Sugar smuggling has been a problem in Kenya, Somalia, Uganda, Mozambique, Myanmar, India, Sri Lanka, Vietnam, Guatemala and Mexico. For example, in Southeast Asia sugar smuggling not only deprives governments of revenue, but also threatens local industries on which local farmers depend for their livelihoods. Confed, the largest organization of local sugarcane farmers in the Philippines, argued that continued illegal entry of cheap sugar "would ultimately gobble up the sugar industry."
• Tea smuggling represents a major strain on the finances of Pakistan, one of the world's largest importers and consumers of tea. Reports indicate that the illicit tea business in the country accounts for more than a third of the total market.
• The Ivory Coast lost an estimated 125,000 tons of cocoa to smuggling in the 2017-2018 season, the equivalent of 9% of the harvest.  
On the impact on the food industry, the report said that for a legitimate company, this form of illegal competition reduces sales and employment opportunities and disincentivizes investment. This is especially the case for small-scale food producers and those in developing countries.
For example, in Asia, Cambodia's rice industry is on the "brink of collapse" due to unfair competition from cheaper illegal rice imports. Elsewhere in the region, China and the Philippines report economic damage from illegal rice trade.
In cases where illegal agri-food trade results in injury or harm, a corporation's economic sustainability can be severely damaged. A study commissioned by the Grocery Manufacturers Association estimates that one adulteration incident can cost a company between 2% and 15% of yearly revenues.
Incidents of food fraud in a market also may have long-term effects on consumer trust. Once confidence in the food system is lost, even the rumor of food fraud can have far reaching damages. Unsubstantiated rumors of plastic rice on the markets in Africa and plastic seaweed in China circulating on social media platforms have stoked fear in consumers and damaged the brands, imports and profits of legitimate producers.
Photo By HM Revenue & Customs