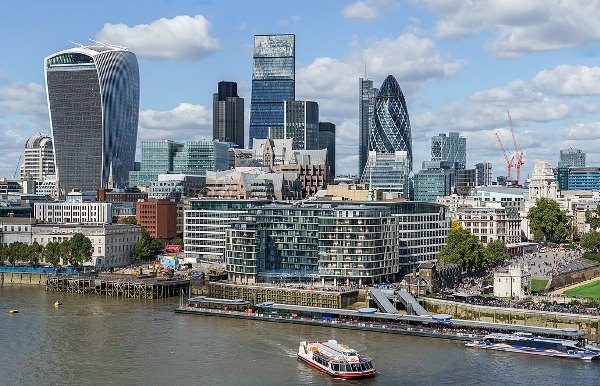 The growth of the global economy is projected to decelerate to 2.9% in 2019 from a downwardly revised 3% in 2018 amid rising downside risks, the World Bank said.
In its Global Economic Prospects report released January 8, the World Bank said the outlook for the global economy in 2019 "has darkened" as international trade and investment have softened, trade tensions remain elevated, and several large emerging markets underwent substantial financial pressures last year.
Growth in emerging market and developing economies is expected to remain flat in 2019 amid slowing external demand, rising borrowing costs, and persistent policy uncertainties. The pickup in economies that rely heavily on commodity exports is likely to be much slower than hoped for. Growth in many other economies is anticipated to decelerate.
In addition, risks are on the rise so that growth could be even weaker than anticipated, the World Bank's January 2019 economic forecast report said.
"Downside risks have become more acute and include the possibility of disorderly financial market movements and an escalation of trade disputes," the report said, warning that intensifying trade tensions could result in weaker global growth and disrupt globally interconnected value chains.
"Faced with these headwinds, the recovery in emerging market and developing economies has lost momentum," the report added, expecting emerging market and developing economies to grow at 4.2% in 2019, or 0.5 percentage points lower than previously projected in June.
The East Asia and the Pacific region remains one of the world's fastest growing developing regions. Regional growth is expected to moderate to 6% in 2019, assuming broadly stable commodity prices, a moderation in global demand and trade, and a gradual tightening of global financial conditions. Growth in China is expected to slow to 6.2% as domestic and external rebalancing continue. The rest of the region is expected to grow at 5.2% as resilient demand offsets the negative impact of slowing exports. Indonesia's growth is expected to hold steady at 5.2%. The expansion of the Thai economy is expected to slow in 2019 to 3.8%.   
Growth in advanced economies is estimated to slow to 2% in 2019 from 2.2% in 2018, as major central banks continue to withdraw monetary policy accommodation, according to the report.
"At the beginning of 2018 the global economy was firing on all cylinders, but it lost speed during the year and the ride could get even bumpier in the year ahead," World Bank chief executive officer Kristalina Georgieva said in a statement.
"As economic and financial headwinds intensify for emerging and developing countries, the world's progress in reducing extreme poverty could be jeopardized," she said.
In addition, more frequent weather events raise the possibility of large swings in food prices, which could deepen poverty.
The report suggested that the "most urgent priority" for policymakers in emerging market and developing economies is to "prepare for possible bouts of financial market stress and rebuild macroeconomic policy buffers as appropriate."
"Equally critically, policymakers need to foster stronger potential growth by boosting human capital, removing barriers to investments, and promoting trade integration within a rules-based multilateral system," the report said.
Photo: © User:Colin and Kim Hansen