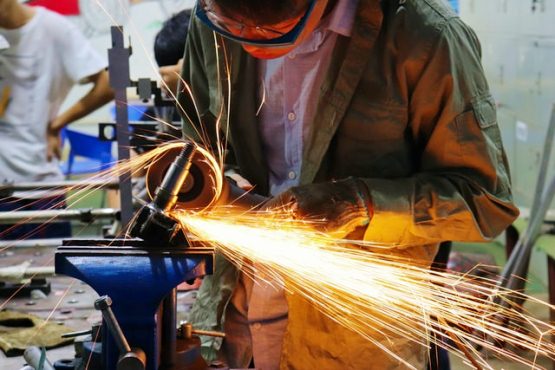 Manufacturing sector firmly in contraction
Further rapid falls in output and new orders
Contractions across all seven constituent nations
Business confidence weakest since July 2020
Association of Southeast Asian Nations (ASEAN) manufacturing remained in a downturn during August as rising COVID-19 cases and lockdown measures continued to impact the sector, according to the latest IHS Markit Purchasing Managers' Index (PMI) data.
"COVID-19 outbreaks and stricter lockdown measures continued to adversely impact the ASEAN manufacturing sector during August, which remained firmly mired in a downturn," said Lewis Cooper, economist at IHS Markit.
"Client demand continued to retreat, while factory production declined rapidly again. Subsequently, companies cut back on staffing, despite a record upturn in backlogs, while business confidence moderated to a 13-month low."
Output and new orders fell for the third straight month, with the rates of decline little changed since July and among the strongest on record. Foreign demand also weakened during August, as new export orders decreased for the third month in a row and markedly, although the rate of reduction did ease since July.
The headline PMI posted 44.5 in August, down slightly from July's reading of 44.6, to signal a third straight monthly deterioration in the health of the ASEAN manufacturing sector and one that was sharp overall.
For the first time since May 2020, each of the seven constituent nations recorded deteriorations in conditions during August, highlighting the severe impact of rising COVID-19 cases and stronger lockdown measures across the region.
Myanmar saw the steepest pace of contraction, where the PMI (36.5) remained among the lowest on record. This was followed by Vietnam, where the headline index (40.2) fell to the lowest since April 2020.
Sustained deteriorations were recorded in Malaysia (43.4) and Indonesia (43.7), although both saw the rates of decline ease from July.
Renewed contractions were meanwhile registered in Singapore and the Philippines. In the former, the headline index (44.3) moderated noticeably from July's more than eight-year high, and sank to the lowest since last September. In the Philippines, the latest reading (46.4) signalled the first deterioration in conditions since May and one that was the sharpest for 15 months.
Finally, Thailand's PMI dipped further below the 50.0 mark in August. At 48.3, the latest reading signalled the quickest rate of decline for three months, but one that was only marginal.
As a result of the contraction, ASEAN goods producers pared back on their purchasing again in August, extending the current sequence of declining buying activity which began in June. The rate of reduction was marked, despite slowing on the month.
Subsequently, inventories declined further. Nonetheless, supply chain disruption remained substantial. Although delays were slightly less severe than in July, lead times for inputs lengthened to one of the greatest degrees on record.
Meanwhile, goods producers continued to trim their workforces in August, extending the current sequence of falling employment which began in June 2019. The rate of job shedding eased on the month, but was still strong overall. August data also highlighted sustained capacity pressures, as backlogs of work rose at a series record pace.
Inflationary pressures also remained elevated. Input costs increased markedly again, with firms raising their average charges at an accelerated pace as a result.
The continued downturn also weighed on business confidence during August. Although still optimistic overall, the level of positive sentiment towards output over the next year dipped to the weakest since June 2020 and was historically muted.