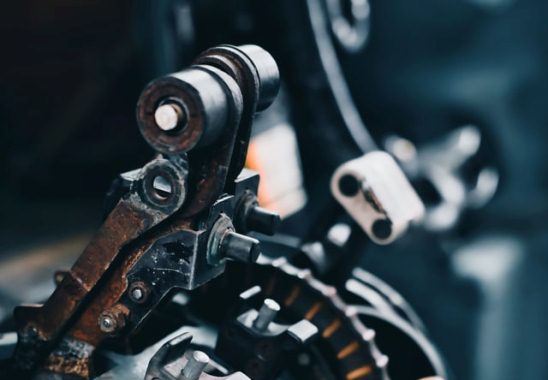 Strongest increase in total new work in four months
Production falls slightly amid rising costs and reduced power supply
Average lead times increase at fastest rate since March 2020
The Chinese manufacturing sector saw strong demand in October but production was reined in by supply constraints stemming from power shortages and rising costs, according to IHS Markit.  
Limited power, commodity price hikes and material shortages also dampened supplier performance, with lead times increasing at the fastest rate since March 2020.
As a result, inflationary pressures intensified, with average input prices rising at the sharpest rate since December 2016, while the pace of output charge inflation also accelerated notably since September, the information and analytics provider said.
Helped by stronger demand conditions, the headline Purchasing Managers' Index (PMI) picked up to 50.6 in October from 50 in September to signal a renewed improvement in the health of China's manufacturing sector. Although only slight, the rate of expansion was the strongest recorded since June.
Total new orders rose to the greatest extent in four months in October. However, the upturn was largely driven by stronger domestic demand, as foreign orders fell for the third month in a row. Some manufacturers mentioned that difficulties securing sales and shipping products to overseas clients had weighed on export business.
Despite rising amounts of overall new work, manufacturers recorded a third successive monthly decline in production, albeit one that was only mild, as limited power supply, material shortages and rising costs constrained output at the start of the fourth quarter.
Lower production caused manufacturing sector employment in October to further drop although only marginally. Backlogs of work expanded for the eighth month in a row, at an overall modest pace.
Buying activity fell in October as reduced production and high purchasing costs had led firms to cut back on input buying. As a result, companies depleted their inventories of inputs for the fourth month in a row, and at the fastest rate since March 2020. Meanwhile, stocks of finished goods fell for the first time in three months.
Higher costs for materials, energy and transport drove a sharper rise in average input prices in October. The rate of inflation was the steepest seen since December 2016 and rapid overall. Consequently, output charges also rose at a notably quicker rate during October.
Chinese manufacturers were generally optimistic that output will rise over the next 12 months, though the degree of positive sentiment eased slightly since September. Some firms expressed concerns over ongoing supply chain disruptions and rising costs.
"To sum up, manufacturing recovered slightly in October from the previous month. But downward pressure on economic growth continued. We noticed that the pandemic's impact on manufacturing faded from late September to mid-October as the number of new Covid-19 cases dropped, which boosted demand. However, supply strains became the paramount factor affecting the economy," said Wang Zhe, senior economist at Caixin Insight Group.
"In addition, a new wave of Covid-19 outbreaks has reappeared in many central and western regions since late October, which means re-emerging economic disruptions. It is critical to balance the goals of controlling the outbreaks and maintaining normal economic activity," Wang concluded.