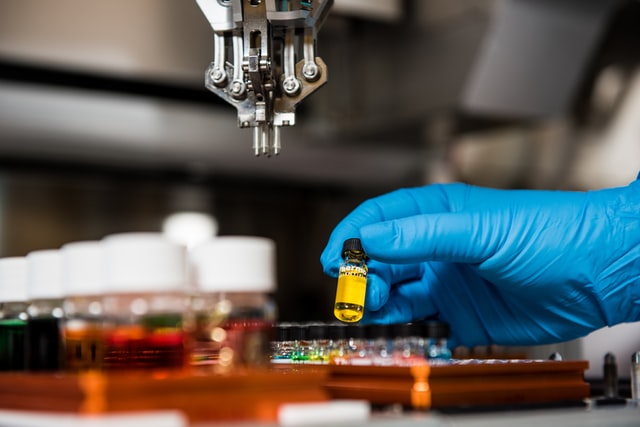 The COVID-19 crisis has highlighted the resilience of China's healthcare sector, the world's second largest only behind the US, as the sector looks set to move up the value chain, according to a new report from South China Morning Post (SCMP).
China's healthcare industry currently leads the world in double-digit growth and has an outsized impact on the global healthcare market as the second largest healthcare market by expenditure—US$3.5 trillion in 2018, according to the SCMP's inaugural China Healthcare Report 2020.
READ: Vietnam pharma market lures foreign capital
The country has set a 2030 target to significantly raise the standards of its healthcare sector. This has seen the government dramatically increase spending on healthcare over the past two decades. In addition, the country is undertaking an ambitious series of reforms seeking to establish an equitable and effective health system, noted the report.
A big part of the current reform effort is to make essential drugs more accessible through a three-part plan. The first involves adding innovative and expensive treatments to the country's national insurance coverage list, while compelling drug companies to cut their prices in exchange for the volume gains brought by inclusion. The second seeks to reduce prices of generic drugs through bulk-buying programs. And the third encourages the development of innovative drugs through government support and fast-tracking of reviews and approvals.
"China's healthcare sector looks set to move up the value chain and converge to developed world standards. The domestic market provides plenty of potential, but leading Chinese healthcare players will also increasingly seek to penetrate international markets," said the report.
Here are some of the highlights of the research released earlier this month:
China is making massive investments in R&D and innovation: China's combined pharmaceutical and biopharmaceutical R&D spending is forecast to grow at a 23% compound annual rate until 2023, when it will reach $49 billion, accounting for 23% of the world's total spending on drug discovery and testing.
China's biopharmaceutical industry is growing rapidly: Biopharmaceutical sales in China have more than doubled since 2016 and are projected to reach almost $50 billion by 2021. China's capacity to create best-in-class drugs could rival that of America and Europe before 2030.
Global manufacturing tech giants are tapping into medical devices and equipment: Chinese medical supplies accounted for $10 billion or 2.6% of the total exports in the first quarter of 2020. The government's Made in China 2025 strategic plan calls for a greater focus on innovation to bring manufacturing up the value chain for high-tech medical devices.
China dominates the Active Pharmaceutical Ingredients (APIs) global exports: China manufactures 40% of APIs used worldwide and is a leading supplier of basic chemicals to the global pharmaceutical industry, worth 384.3 billion yuan ($54 billion) in 2018.
China is making a foray into health technology: The COVID-19 outbreak prompted a 20x increase in diagnoses and 10x jump in prescriptions on online healthcare platforms, and accelerated the adoption of AI in CT scans, algorithms for COVID-19 detection in genomic sequencing, and AI-based research platforms for vaccines.
SCMP's executive editor Chow Chung-yan said: "China aims to significantly improve its healthcare standards to be on par with those in developed nations by 2030. This will spur innovation in the sector, provide impetus for growth in the global healthcare industry, and catapult Chinese healthcare firms onto the international stage."
Photo by Science in HD on Unsplash