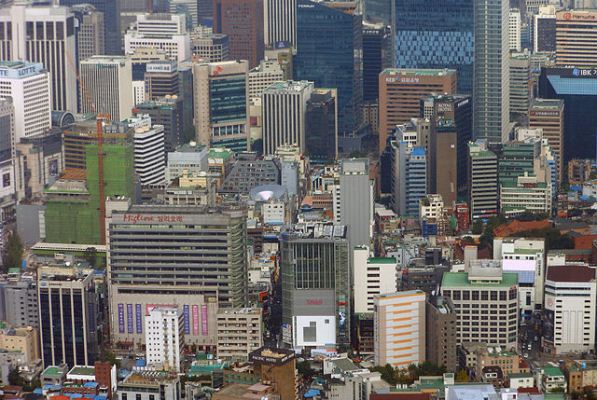 Following a record jump in optimism last year, business leaders now report a contrasting record slump into pessimism, with nearly 30% of CEOs pessimistic about global economic growth in the next 12 months, up from a mere 5% last year, according to a new report from PricewaterhouseCoopers (PwC).
CEOs also reported a noteworthy dip in confidence in their own organizations' revenue prospects over the short (12-month) and medium (three-year) term, said the PwC's 22nd Annual Global CEO Survey report entitled "CEOs' Curbed Confidence Spells Caution."
The report, which surveyed over 1,300 CEOs around the world, said that only last year, optimism about global economic growth prospects over the next 12 months made a record jump to 57% from 29%.
For this year, about 42% of the CEOs polled still see an improved economic outlook, down significantly from a high of 57% in 2018.
Overall, CEOs' views on global economic growth are more polarized this year but trending downward. The most pronounced shift was among CEOs in North America, where optimism dropped from 63% in 2018 to 37% likely due to fading of fiscal stimulus and emerging trade tensions. The Middle East also saw a big drop from 52% to 28% due to increased regional economic uncertainty.
In Asia-Pacific, optimism slid from 60% in 2018 to 50% this year, making the region as the most buoyant when it comes to global economic growth expectations, said PwC, a global professional services network.
The drop in CEO optimism has also impacted growth plans beyond their own country borders. The U.S. narrowly retains its position as the top market for growth at 27%, down significantly from 46% in 2018. The second most attractive market, China, also saw its popularity fall to 24%, down from 33% in 2018. Overall, India is the rising star on the list this year, recently surpassing China as the fastest growing large economy.
"CEOs' views of the global economy mirror the major economic outlooks, which are adjusting their forecasts downward in 2019," said Bob Moritz, global chairman, PwC. "With the rise of trade tension and protectionism it stands to reason that confidence is waning."
The unease about global economic growth is lowering CEOs' confidence about their own companies' outlook in the short term. Thirty-five percent of CEOs said they are "very confident" in their own organization's growth prospects over the next 12 months, down from 42% last year.
To drive revenue this year, CEOs plan to rely primarily on operational efficiencies at 77% and organic growth at 71%.
The U.S. retains its lead as the top market for investment growth over the next 12 months. However, many CEOs are also turning to other markets, reflected in the dramatic drop in the share of votes in favor of the U.S., from 46% in 2018 to just 27% in 2019. China narrowed the gap, but also saw its popularity fall from 33% in 2018 to 24% in 2019.
As a result of the ongoing trade conflict with the U.S., China's CEOs have diversified their markets for growth, with only 17% selecting the U.S., down from 59% in 2018.
The other three countries rounding out the top five for growth include Germany at 13%, down from 20%; India at 8%, down from 9%; and the UK at 8%, down from 15%.
"The turn away from the US market and shift in Chinese investment to other countries are reactions to the uncertainty surrounding the ongoing trade dispute between the US and China," stated Moritz.
For CEOs, trade conflicts, policy uncertainty, and protectionism have replaced terrorism, climate change, and increasing tax burden in the top ten list of threats to growth. In the Asia-Pacific, the top three threats to growth are trade conflicts, availability of key skills, and protectionism.
Of the world's CEOs "extremely concerned" about trade conflicts, 88% are specifically uneasy about the trade issues between China and the U.S. Ninety-eight percent of U.S. CEOs and 90% of China's CEOs have voiced these concerns.
Of China's CEOs who are "extremely concerned" about trade conflicts, a majority are taking a strong reactive approach, with 62% adjusting their supply chain and sourcing strategy. Fifty-eight percent are adjusting their growth strategy to different countries.
Photo: Own work