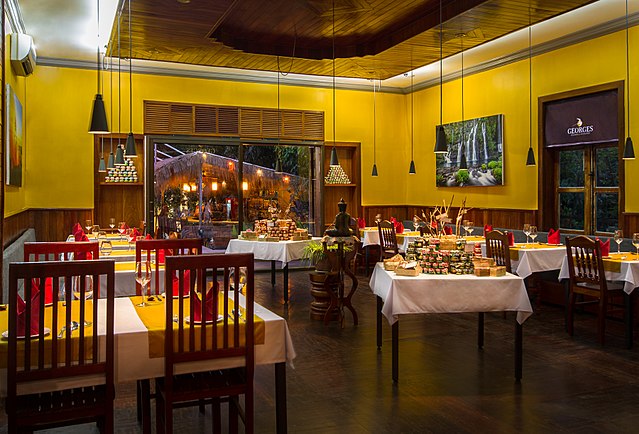 Cambodia has begun offering its first ever halal certification and label for producers and exporters of foodstuff as well as for restaurant businesses.
An initiative of the Ministry of Commerce and the Highest Council for Islamic Religious Affairs of Cambodia, the country's halal label has been launched as part of a bid to make Cambodian products more competitive in the international market, especially among the world's estimated 1.9 billion Muslim consumers.
"Now we have our own halal logo which we have been developing for about eight years. We call on companies to apply for this label to help promote it in Cambodia and abroad," said Mao Thora, secretary of state for the Ministry of Commerce.
"Having our own halal logo means that companies will no longer need to use halal certifications from other countries for their products," he said.
Thora further stated that having a standardized certification process for halal food will raise the confidence of Muslim visitors and residents in the Kingdom who wish to ensure their food is halal, or allowed under Islamic dietary laws.
Applications for certification will be handled by the secretariat of the Cambodian halal logo steering committee in conjunction with a technical team, which will evaluate each product to check if it meets the required standards.
"We are now ready to implement this, since we already have the sub-decree, teams of experts and halal inspectors from Muslim religious groups," Thora said. "If we can implement it effectively, we will receive a lot of benefit from Muslim tourism."
"For the time being, we are mainly focusing on restaurants and some export products," Thora added.
Sim Mohddaud, a member of the Highest Council for Islamic Religious Affairs of Cambodia, said the new label will lure more Muslim tourists into the country, while increasing exports of halal products.
"We trust this halal logo as it was established by the Highest Council for Islamic Religious Affairs and the Ministry of Commerce. It will build trust for our products among Muslims and non-Muslims," Mohddaud said.
"Now we have many restaurants that claim to be halal, owned by both Muslims and non-Muslims, but to be trusted, they will now have to secure the halal label from the ministry," said Mohddaud.
Photo: Altirabright