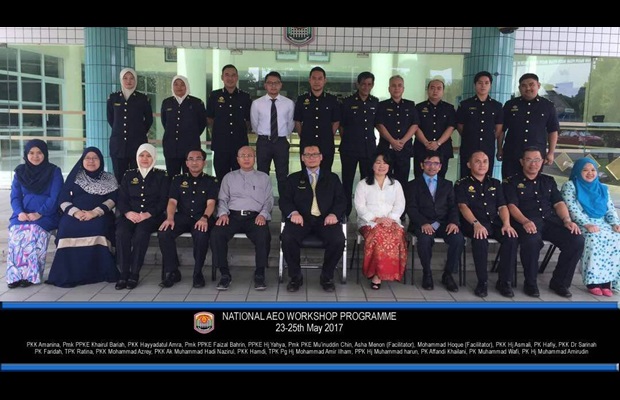 A three-day SAFE (World Customs Organization Framework of Standards to Secure and Facilitate Trade)–Authorized Economic Operator (AEO) program assessment workshop was recently held at the headquarters of the Brunei Royal Customs & Excise Department in Bandar Seri Begawan, Brunei Darussalam with support of the World Customs Organization Customs Cooperation Fund.
In his opening remarks, Acting Controller of Customs Mohammad Mui'nuddin Chin bin Abdul Rahman emphasized the need for the successful implementation of the program as a vehicle to facilitate compliant traders in the country. In addition, he expects the program will encourage more foreign direct investments into the country.
The workshop, attended by 20 officials from various sections and districts of Brunei, focused on Brunei's Sutera Lane Merchant Scheme (SLMS) program and its implementation plans through various exercises conducted together with all the participants.
Special attention was paid to the gap analysis between the SAFE AEO and the forthcoming SLMS program to ensure the program is aligned with and compatible to international standards. Brunei Customs will further work on the gaps identified with the intent of launching their program at the end of this year.
Within ASEAN, five countries – Indonesia, Malaysia, Singapore, Thailand and Vietnam — have already implemented the SAFE AEO program. Brunei expects to be the 6th member to do so, in the process enhancing intra-regional trade. – WCO