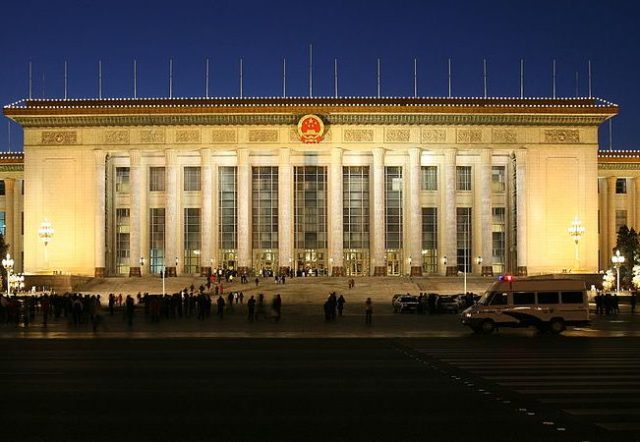 China said it was committed to the process of Asia-Pacific economic integration in a spirit of openness, inclusivity, and transparency in the wake of U.S. withdrawal from the Trans-Pacific Partnership (TPP).
"China will forge ahead with the negotiation of the Regional Comprehensive Economic Partnership (RCEP) and the construction of the Free Trade Area of the Asia-Pacific (FTAAP) so as to add new impetus to regional and global economic development," said Foreign Ministry spokesperson Hua Chunying on January 24, as quoted by Xinhua News.
US President Donald Trump on January 23 signed a memorandum ordering the withdrawal of the U.S. from the TPP.
The TPP, a free trade pact between 12 Asia-Pacific countries, was formally signed by ministers in February 2016 after more than five years of negotiation. China is not a member of the TPP.
Hua said that China had always called for an open, transparent, and mutually beneficial regional free trade arrangement and believed trade rules should be made through negotiation with all parties on an equal footing.
"The Asia-Pacific region should continue to exert its role as the engine of global economy under the current economic downturn and establish an open economy," said Hua.
The RCEP covers 16 countries, including 10 members of the Association of Southeast Asian Nations and their regional trading partners China, Japan, South Korea, Australia, New Zealand, and India.
The FTAAP was launched with a roadmap at the 2014 APEC Summit in Beijing. A collective strategic study was subsequently conducted and the result approved at the APEC meeting in Lima.
By encompassing all 21 APEC economies in trade liberalization, the FTAAP will become the world's largest free trade zone, covering 57% of the global economy and nearly half of world trade.
When asked whether China would play the role of leader on the issue, Hua said "it is more precise to use the word 'responsibility' rather than 'leader.'"
She said that from the G20 Hangzhou Summit to the APEC meeting in Lima and to the Davos Forum last week, China had made constant promises and concrete efforts.
"China is willing to work with all other countries to solve the problems facing the world today so as to shoulder its due responsibility to promote the common development and prosperity of the world," she said.
Photo: Thomas.fanghaenel