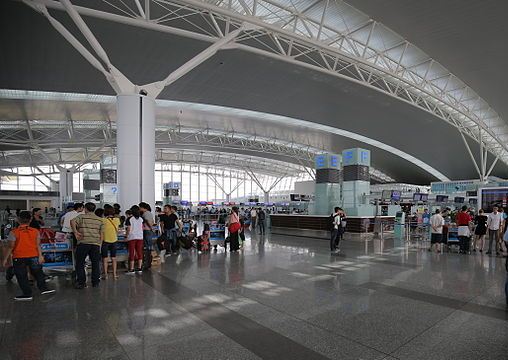 The Hanoi Customs Department is all set to deploy next month the test model for Vietnam's Aviation Single Window at Noi Bai International Airport, the country's second busiest airport and the main air hub serving the capital city.
According to Hanoi Customs, once the Aviation Single Window model is launched, the Noi Bai airport will be able to receive and respond to  electronic declarations on vehicles, passengers, luggage, and cargo via the National Single Window Portal.
The Aviation Single Window will also be able to initiate e-customs procedures for aircraft exit and entry, and manage the entry of passengers and luggage, said a news report from Vietnam Customs News.
It will also unify management of the pre-clearance, clearance, and post-clearance stages for air cargo based on the advance e-manifest. Other functional capabilities of the Aviation Single Window are applying risk management, and implementing automatic selection and advance screening of cargoes and passenger luggage.
The system can also execute the electronic exchange of information among state authorities and enterprises at Noi Bai airport.
Implementing agencies of the Aviation Single Window include customs, border security, port, quarantine, and health authorities, with participation from airlines, airport enterprises, warehouses, freight forwarders, and ground services at international airports.
The deployment schedule for the pilot system is December 25, 2016, and the first units to take part are the border gate of the Customs branch at Noi Bai airport, three warehouses within the airport complex, and Vietnam Airlines.
From January 1, 2017, the system is scheduled to start receiving the cargo e-manifest, while customs authorities can begin applying risk management prior to the export and import of goods by air.
By March 1, 2017, the system can receive pre-flight information on reservations, passengers, baggage, crew, and dangerous goods, and can impose risk management measures to identify high-risk passengers and luggage in order to strengthen inspection and control.
From thereon, the system will be able to connect with state authorities including police, health, and quarantine agencies, leading to the implementation of a comprehensive one-stop national aviation service.
Photo: [Tycho] talk