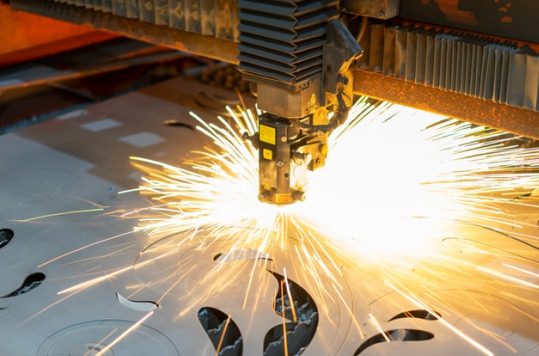 Regional manufacturing logs third straight month of improvement in May
Sustained upturns in output and new orders
Supplier delays at the most severe for a year
The ASEAN manufacturing sector continued to recover in May, with sustained upturns in both output and new work, although supply chains remained under severe pressure, according to latest IHS Markit Purchasing Managers' Index (PMI) data.
Both output and new orders rose for the third straight month, the growth rate slowing only slightly from April and remaining strong overall. Supply chains remained under pressure, however, with average lead times for inputs lengthening to the greatest extent for a year.
The headline PMI registered 51.8 in May, down only slightly from 51.9 in April, to signal a third straight monthly improvement in ASEAN manufacturing conditions and one that was the second strongest since July 2014.
At the national level, May data pointed to an uneven picture, with a record expansion in Indonesia contrasting with a severe downturn in Myanmar, although four out of the seven nations saw growth during May.
Indonesia's headline PMI hit a series record high of 55.3, while Vietnam also saw sustained and solid growth, although the headline figure of 53.1 was down slightly from April.
Singapore returned to growth following a slight decline during April. The headline index (51.7) was the highest for three months and signalled a mild improvement in manufacturing conditions overall.
Malaysia also saw growth in May, the headline index remaining above 50.0 for the second month running, although the rate of growth eased noticeably from April.
Manufacturing conditions were broadly stable in the Philippines following a contraction in April, with the headline PMI registering only just below the 50.0 mark at 49.9.
Thailand saw a renewed deterioration during May, with the headline figure falling to a three-month low of 47.8.
Finally, the downturn in Myanmar continued midway through the second quarter. The rate of contraction slowed for the second month in a row, but remained severe overall (PMI at 39.7).
Central to the region's overall sustained manufacturing growth in May were the further expansions in both output and new orders. As a result, factory production rose for the third straight month. The rate of output growth slowed on the month, but was nonetheless the second strongest since May 2018.
With greater production requirements, firms again upped their purchasing activity in May. The rate of increase slowed on the month, but was still moderate overall. Inventories continued to decline, however, with the falls quickening since April. This was partly driven by more severe supply disruption, with delays the most widespread for a year.
Capacity pressures still burdened ASEAN firms, with backlogs of work rising for the third month in a row although the rate of backlog accumulation remained marginal. Firms also trimmed their staffing levels, extending the current sequence of job shedding to two years, although the rate of decline remained mild.
Finally, firms remained optimistic of higher output over the coming year in May. However, the level of positive sentiment moderated to a nine-month low and was historically subdued.
Photo by Clayton Cardinalli on Unsplash