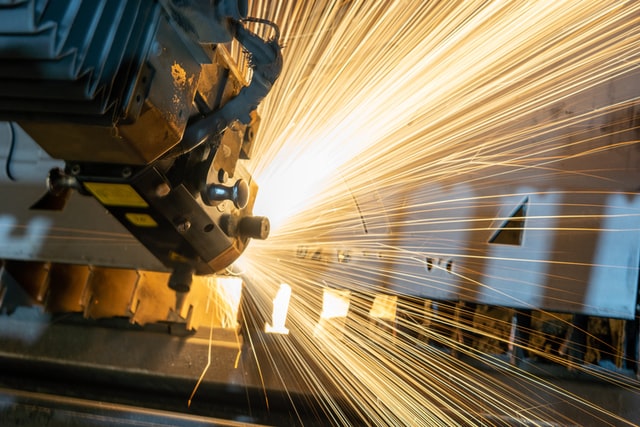 ASEAN manufacturing sector continued to see a deterioration in operating conditions for the eighth month running in October
Sustained downturn was due to further falls in factory production and new orders and weak overseas demand
Four of the seven ASEAN countries saw conditions decline during October: Myanmar,  Indonesia, Malaysia, the Philippines
Improvements were seen in Vietnam, Singapore and Thailand
Despite the poorer regional manufacturing health, optimism among firms was the highest since January
Operating conditions for the manufacturing sector in the Association of Southeast Asian Nations (ASEAN) continued to deteriorate in October, the eighth month of sustained downturn, according to the latest IHS Markit Purchasing Managers' Index (PMI) data.
At 48.6 in October, the headline PMI was up slightly from September's reading of 48.3, but still below the crucial 50.0 threshold, indicating a moderate deterioration in the health of the ASEAN goods producing sector.
The continued downturn was due to further falls in factory production and new orders, but the rate of decline eased slightly and was milder than that seen in September, said IHS Markit.
Weak demand abroad also remained a key drag, as new export orders continued to fall sharply.
Four of the seven constituent countries registered a deterioration in conditions during October.
Myanmar recorded the sharpest contraction with the headline index dropping to a near-record low (30.6) and signaling a rapid deterioration in the sector's health.
Conditions in Indonesia deteriorated for the second month running. The headline index (47.8) was indicative of a moderate decline, softer than in September.
Malaysia saw a quicker rate of contraction at 48.5, but still only a mild deterioration in conditions overall.
Following broadly stable conditions in September, the Philippines recorded a headline PMI figure of 48.5, dipping back below the 50.0 threshold to signal a renewed deterioration in manufacturing health.
On the other hand, the three other countries posted improvements with above 50.0 PMI readings.
Thailand registered its first improvement in conditions since December 2019. The headline index (50.8) was the highest for over a year-and-a-half, but indicated only a mild improvement in the sector's health.
Vietnam saw sustained growth in October, with the headline PMI (51.8) signalling a moderate rate of expansion.
Singapore registered an improvement in manufacturing conditions for the first time since July 2018 during October. The headline figure (52.0) pointed to a moderate rate of growth.
Latest data also highlighted further signs of weak capacity pressures as backlogs declined again, leading to further job shedding.
Amid weak client demand, firms continued to pare back on their purchasing activity in October. The latest reduction was the softest since February, but still solid. Supply chain disruptions continued, with average lead times for inputs lengthening to a greater extent than in September.
Profit margins came under further pressure, as input prices rose at a quicker rate than in September and solidly overall, whilst average charges declined again.
Looking ahead, firms remained confident that output would rise over the year ahead in October. Sentiment was the highest since January and only slightly below the long-run series average.
This is despite data having yet to provide signs of recovery, said IHS Markit. "And with further COVID-19 related restrictions being implemented around the world, 'second lockdowns' may further hinder any move towards an economic rebound."
Photo by Clayton Cardinalli on Unsplash