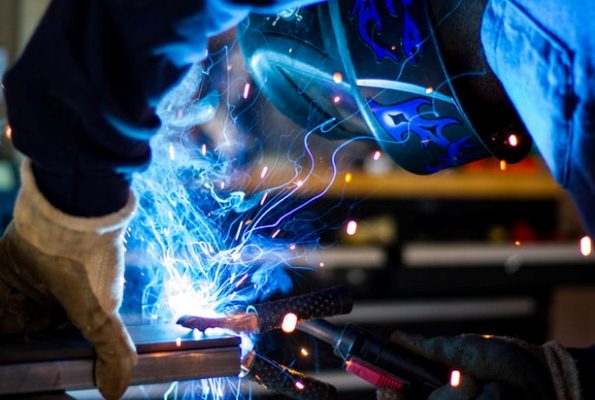 Renewed upturns in output and new orders
Supply disruptions registered for 14th straight month
Input cost inflation strongest for more than seven years
Business confidence ticks up
The ASEAN manufacturing sector saw a fresh though modest return to growth in March, driven by renewed increases in both output and inflows of new work, according to the latest IHS Markit Purchasing Managers' Index (PMI) data.
Following marginal declines in February, both output and new orders increased during March, although the upturns were only mild and weaker than in December and January.
Supply chain delays added further upwards pressure on prices, however, with the rate of cost inflation the steepest since January 2014. Nonetheless, business confidence ticked up to a three-month high, although remaining slightly below average.
The headline PMI rose from 49.7 in February and back above the neutral 50.0 mark to 50.8 in March, signaling a renewed though slight improvement in ASEAN manufacturing conditions.
Four of the seven constituent nations showed expansion during March, led by Vietnam, where the headline figure (53.6) pointed to a fourth straight monthly improvement and the quickest growth since December 2018.
Indonesia and the Philippines also registered sustained growth during March. In the former, the headline index reached a survey record high since April 2011 of 53.2 and signaled a robust rate of expansion, while the latter saw growth moderate slightly, but remain solid overall (PMI at 52.2).
Singapore also registered improved manufacturing conditions during March with a headline PMI of 50.7, indicating a slower and milder rate of growth than in the prior three months.
For Malaysia, the health of the goods producing sector was largely stable, as the headline index registered just below the neural 50.0 mark. In Thailand, the downturn eased since February, but at 48.8, the PMI for March still signaled a modest rate of contraction overall.
Finally, Myanmar recorded another severe decline during March. The headline figure slipped to a fresh record low (27.5) as factories remained closed amid political turmoil.
Nonetheless, improved demand during March boosted firms' confidence about output over the coming 12 months. The level of positive sentiment was the highest since last December, although remaining slightly subdued.
March data also highlighted ongoing supply disruptions, as average lead times for inputs lengthened for the 14th straight month. Delays were the least severe since November last year, however.
Strained supply chains once again pushed up input costs during March. The rate of inflation was the steepest since January 2014.
As a result, firms upped their average charges to the greatest extent in nearly two-and-a-half years. Firms continued to cut back on employment during March, although the rate of job shedding was the slowest for over a year, perhaps reflective of more robust capacity pressures, as backlogs of work increased for the first time since June 2014.
At the same time, buying activity rose for the first time since May 2019, as firms sought to firm up inventories. Stocks of both purchases and finished goods declined further, however.
IHS Markit economist Lewis Cooper said: "Overall, the short-term outlook for the sector remains uncertain. Although now in a better position to continue a recovery from the pandemic, we are yet to see signs of a solid, sustained rebound."
Photo by Rob Lambert on Unsplash