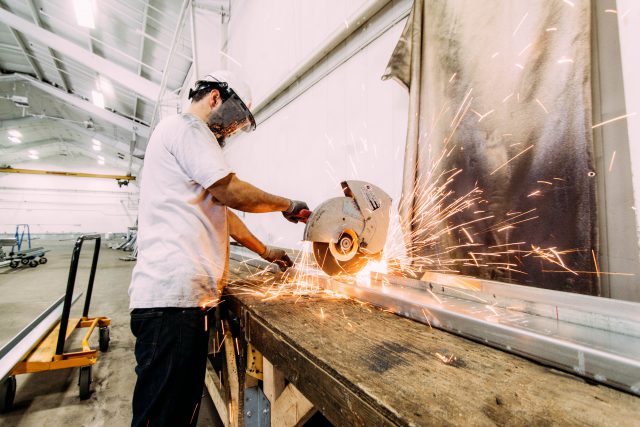 The operating environment for ASEAN manufacturers improved for the first time since May last year during February amid the fastest increase in order book volumes for nine months, according to the latest IHS Markit Purchasing Managers' Index (PMI) data.
The headline PMI rose from 49.8 in January to 50.2 in February, the first improvement, although only fractional, in the health of the ASEAN manufacturing sector for nine months. New orders increased at the quickest rate since May last year, but only mildly.
Falls in output and employment weighed on the headline figure, however, as production declined for the first time since last November and workforce numbers fell at the quickest rate for three months.
The Philippines recorded the best performance of the seven monitored countries in February, with the headline PMI (52.3) signalling the joint-fastest improvement in operating conditions since December 2018.
Indonesia also reported an expansion, the first for eight months, with the headline figure (51.9) indicative of a modest uptick.
Myanmar reported broadly stagnant operating conditions, with the headline PMI weakening to just below the neutral 50.0 threshold. At 49.8, the latest reading ended a survey record 15-month period of continuous improvement.
Meanwhile, Thailand reported a second consecutive deterioration in manufacturing conditions, with the headline index (49.5) among the lowest since October 2018.
Vietnam's headline figure (49.0) signalled the first deterioration, but only mild overall, in the health of the sector since late-2015 amid reports of coronavirus disruption.
Malaysian goods producers also recorded a deterioration in operating conditions during February, as has been the case through the majority of the past 5 years. The headline index (48.5) indicated only a mild rate of decline, however.
Finally, Singapore's downturn continued during February. The headline figure (45.8) was the lowest for four months and indicative of a solid deterioration in the health of the manufacturing sector.
Firms remained, on average, positive that output would increase over the coming year, but overall optimism slipped to a four-month low.
Lewis Cooper, economist at IHS Markit, said: "The ASEAN manufacturing sector saw a tentative improvement in conditions in February, ending an eight month sequence of deterioration. A third consecutive increase in order book volumes was partly responsible, although new business rose only mildly overall. That said, the first reduction in output for three months weighed on the headline index, whilst workforce numbers declined further.
"Meanwhile, firms continued to pare back their buying activity and inventories, while vendor performance deteriorated at the quickest rate since August 2014 amid reports of supply chain disruptions stemming from the COVID-19 outbreak.
"The lack of output growth so far this year, coupled with renewed supply chain pressures, adds to concerns over whether the health of the sector can improve further. Next month's data will provide a further indication of the effect of the coronavirus outbreak on ASEAN goods producers."
Photo by Michael Browning on Unsplash