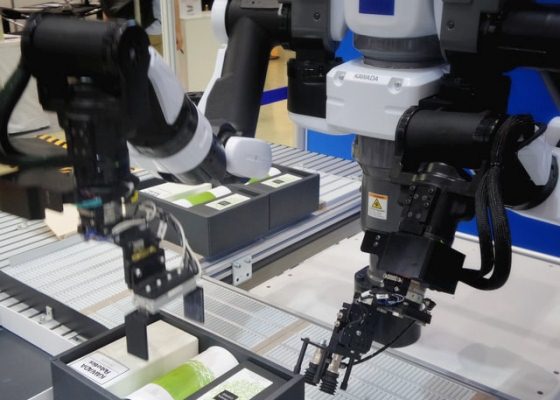 Smart production is forecast to accelerate in ASEAN in the wake of the Fourth Industrial Revolution and digital transformation trend
A survey of 93 enterprises across ASEAN indicated they saw the growing importance of smart manufacturing solutions amid current global developments
In Vietnam, directives have been issued to enhance Industry 4.0 initiatives and approve the national program on smart manufacturing for 2021-2030
Smart production will accelerate in the Association of Southeast Asian Nations (ASEAN) region as the Fourth Industrial Revolution (Industry 4.0) continues to impact every field and sector, predicts an official of Vietnam's Ministry of Science and Technology (MST).
Vu Thi Tu Quyen said Industry 4.0 continues to propel digital transformation and spur the increased adoption of smart production in the region, reported Vietnam News Agency.
Quyen said results of the agency's survey on smart manufacturing methods in 93 enterprises from the 10 ASEAN member states highlighted the growing importance for companies of smart manufacturing solutions amid current global developments.

She also cited reports suggesting that it is important to foster smart production through linking machinery, data, business models, and value chains to increase workplace productivity and fast-track GDP growth.
In Vietnam, the Prime Minister has issued a directive to enhance Industry 4.0 initiatives and approve the national program for 2021-2030 supporting smart manufacturing and productivity and goods quality improvement.
Quyen said MST has also adopted a national science and technology program, while another program called "Make in Vietnam" has been launched by the Ministry of Information and Communications to step up digital transformation and improve the domestic ICT industry.
In 2020, the MST proposed the building of a roadmap and adoption of solutions that will foster smart production in Southeast Asian countries. A report on the planned roadmap noted that many member countries have been implementing policies to support and facilitate smart production so as to advance their economies.
The ASEAN Consultative Committee on Standards and Quality (ACCSQ) is the body coordinating with partners and relevant committees of ASEAN in this regard. As chair of ACCSQ, Vietnam is working closely with other member countries to effectively carry out the roadmap and develop solutions to boost smart production to contribute to regional integration and assist enterprises in their sustainable development.
Photo by Possessed Photography on Unsplash