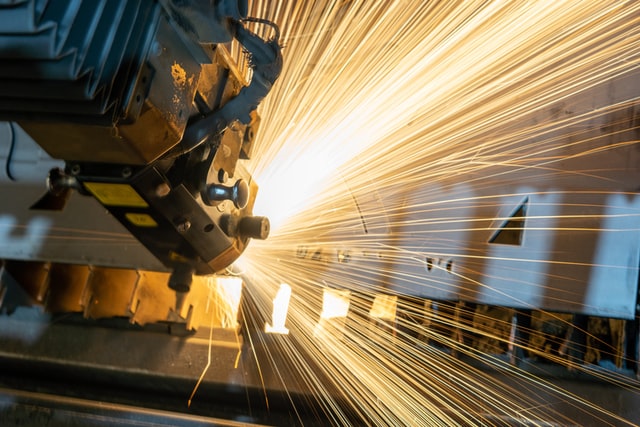 Headline PMI increases to 50.0 no-change mark
ASEAN factory output rises for first time since January amid slight uptick in new orders
Three ASEAN countries registered improved manufacturing conditions: Singapore, Thailand, Malaysia
Four others recorded continued deterioration: Indonesia, Myanmar, Philippines, Vietnam
Operating conditions for Association of Southeast Asian Nations (ASEAN) manufacturers stabilized during November, ending an eight-month long downturn, according to the latest IHS Markit Purchasing Managers' Index (PMI) data.
Output rose for the first time since January, and at the quickest rate for nearly two-and-a-half years, amid a renewed expansion of order book volumes.
The headline PMI rose from 48.6 in October to the neutral level of 50.0 in November, ending an eight-month period of decline that began in March. This signalled stable conditions in November, with things no worse than in October, said IHS Markit.
Central to the PMI increase was the first expansion in factory production since the start of the year, with the rate of growth the quickest since June 2018, as well as a renewed increase in new orders. But the rate of growth in order book volumes was only fractional, weighed on by a further but slower drop in export orders.
Three of the seven constituent countries registered improved conditions during November, led by Singapore, where the headline PMI (51.7) posted above the 50.0 threshold for the second month running.
Thailand registered a back-to-back monthly improvement, although the headline figure (50.4) indicated only a fractional expansion.
Indonesia also recorded growth with a PMI of 50.6, the country's first improvement in manufacturing conditions for three months, but one that was only mild overall.
Elsewhere, conditions continued to deteriorate in Myanmar with a headline figure of 43.2, which, however, was a noticeable recovery from 30.6 in October.
Malaysia recorded a fourth successive monthly contraction, with the latest decline the quickest over this period, albeit modest overall (PMI at 48.4).
Conditions in the Philippines were broadly stable in November, with the headline index only just below the neutral 50.0 mark at 49.9. The reading was mirrored in Vietnam, although here it represented broadly stagnant conditions following growth in both September and October.
At the same time, firms continued to pare back on staff numbers, extending the current sequence of falling employment to a year-and-a-half. However, job cuts were the least widespread since February.
With client demand yet to improve at any substantial rate, firms continued to cut back on purchasing activity in November. COVID-19 related measures led to further supply chain disruption, however, as lead times for inputs increased to the greatest extent since August.
Looking ahead, ASEAN goods producers remained optimistic in November about output over the next year, but they were less so than they were in October.
"Nonetheless, things are beginning to move in the right direction, with the latest data providing a tentative sign that the manufacturing sector may be turning towards a recovery," said IHS Markit. "Heightened uncertainty continues to cloud the outlook, however, and nothing is certain."
The PMI is the weighted average of the following five indices: new orders, output, employment, suppliers' delivery times and stocks of purchases. A reading above 50 indicates an overall increase compared to the previous month, and below 50 an overall decrease.
Photo by Clayton Cardinalli on Unsplash