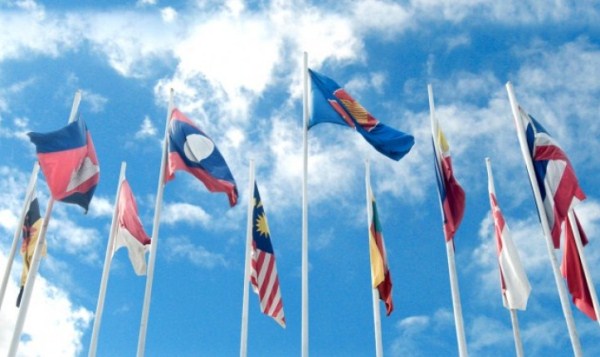 The Association of Southeast Asian Nations (ASEAN) and Canada have agreed to strengthen partnership and expand cooperation across three pillars—politics-security, economy, and socio-culture.
The agreement was made during the 16th ASEAN-Canada Dialogue held March 25 and 26 in Ottawa, Canada.
Both sides, represented by senior officials, noted the significant growth in their relations over the past four decades and agreed to renew impetus to deepen their relations through high-level engagements and the continued implementation of the ASEAN-Canada Plan of Action (2016-2020). This includes working towards a potential ASEAN-Canada Free Trade Agreement, the ASEAN said in a statement.
So far the two sides have completed 86% of the lines of action stipulated in the Plan of Action. Canada is now the ninth largest trade partner of ASEAN with two-way trade reaching US$13.8 billion in 2017. Canada is also the eighth largest investor in ASEAN with total investment of $954 million, reported Vietnam News Agency.
The two sides agreed on the priorities for their cooperation in the time ahead, including trade-investment; connectivity; development of micro, small and medium-sized enterprises; response to natural disasters and climate change; energy; education; people-to-people exchange; migrant labor; border management; cyber security; and fighting terrorism; extreme violence; and cross-border crime.
Canada stressed that as a trustful and long-time partner of the bloc, it wants to upgrade its relationship with the bloc, especially to participate deeper in cooperative mechanisms initiated and led by ASEAN, particularly the East Asia Summit and the ASEAN Defence Ministers' Meeting Plus.
The North American country pledged to continue assisting in building the ASEAN Community, and affirmed its support of ASEAN's central role in the regional structure.
The ASEAN asked Canada to continue helping it strengthen connectivity, implement the Master Plan for ASEAN Connectivity to 2025, narrow development gap in the region, develop human resources, and uphold its role in the forming regional structure.
The bloc urged effective coordination between ASEAN and Canada at regional and international forums and in responding to emerging challenges.
The 16th ASEAN-Canada Dialogue also discussed prospects of global economic development and rising challenges such as terrorism, extreme violence, cross-border crime, climate change, and natural disasters.
The ASEAN is comprised of Brunei, Cambodia, Indonesia, Laos, Malaysia, Myanmar, the Philippines, Singapore, Thailand and Vietnam.
Photo courtesy of ASEAN