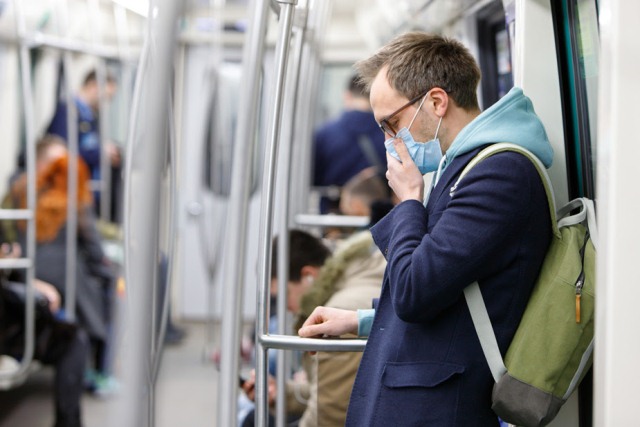 The coronavirus is a major downside risk to economic growth, but the Asia-Pacific Economic Cooperation (APEC) region can rebound through cooperation and putting the right measures in place, said an APEC executive.
Denis Hew, director of the APEC Policy Support Unit, noted that the coronavirus (COVID-19) is an economic and multilateral issue as much as a medical concern, and will weigh down economic growth, at least in the near term.
"Its effects further on are yet to be determined," he said.
The coronavirus is a prominent downside risk, adding to ongoing uncertainties on the external front, such as trade tensions, Brexit, and environmental catastrophes on both sides of the Pacific, he continued.
But Hew added that the Asia-Pacific has the wherewithal to cope, recalling the region's experience with severe acute respiratory syndrome (SARS) 18 years ago.
The grouping, a collective of 21 economies lining the Pacific, had produced an action plan to support efforts to deal with the SARS outbreak.
He added that "it is still early to quantify the impact of the coronavirus's spread on global economic growth" because the world has changed.
China accounted for 21.4% of world GDP in 2018 compared to around 4.5% during the SARS outbreak.
Hew also pointed to the increased interconnectedness of the global economy and the deep integration of international supply chains as things that could amplify the coronavirus impact.
"Looking ahead, a deterioration in consumer and investor sentiments could translate into significant economic and financial risks," he continued.
"There is already an observed decline in travel and tourism. An associated adverse impact on retail and hospitality receipts as well as transport sales is expected to reverberate around the world."
He urged authorities to start thinking about the long term to minimize lasting harm to the economy and society alike.
At present, measures can include maintaining accommodative policies to support economic growth.
In the medium- to long-term periods, economies could look at structural reforms that ensure immediate action by governments, build stronger healthcare systems, and allocate resources for research and surveillance of infectious diseases.
"If past outbreaks have taught us anything it is that the region can bounce back, so long as economies cooperate and put in place the right measures. It is also relatively more prepared," said Hew.
Photo courtesy of APEC