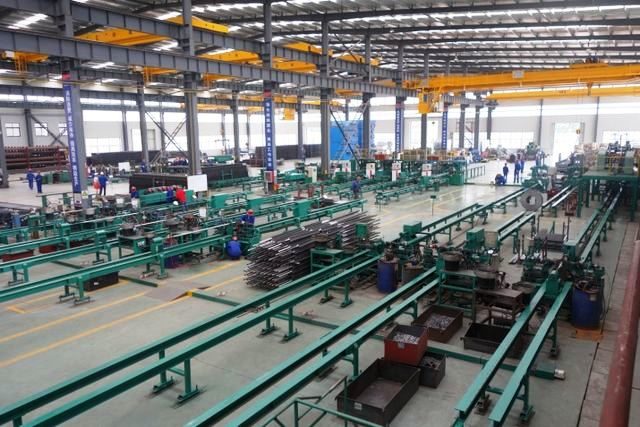 Growth is picking up in two-thirds of economies in developing Asia, supported by higher external demand, rebounding global commodity prices, and domestic reforms, making the region the largest single contributor to global growth at 60%, says a new Asian Development Bank (ADB) report.
In its new Asian Development Outlook 2017, ADB forecasts gross domestic product (GDP) growth in Asia and the Pacific to reach 5.7% in 2017 and 2018, a slight deceleration from the 5.8% registered in 2016. ADO is ADB's flagship annual economic publication.
"Developing Asia continues to drive the global economy even as the region adjusts to a more consumption-driven economy in the People's Republic of China (PRC) and looming global risks," said Yasuyuki Sawada, ADB's chief economist. "While uncertain policy changes in advanced economies do pose a risk to the outlook, we feel that most economies are well positioned to weather potential short-term shocks."
Industrial economies are gathering growth momentum, with the U.S., Euro area, and Japan expected to collectively grow by 1.9% in 2017 and 2018. Rising consumer and business confidence and a declining unemployment rate have fueled U.S. growth, but uncertainty over future economic policies may test confidence. The euro area continues to strengthen, but its outlook is somewhat clouded by uncertainties such as Brexit. Meanwhile, Japan remains dependent on its ability to maintain export growth to continue its expansion.
China's growth continues to moderate as the government implements measures to transition the economy to a more consumption-driven model. Overall output is expected to slow to 6.5% in 2017 and 6.2% in 2018, down from 2016's 6.7%.
South Asia remains the fastest growing of all subregions, with growth reaching 7% in 2017 and 7.2% in 2018. In India, the subregion's largest economy, growth is expected to pick up to 7.4% in fiscal year (FY) 2017 and 7.6% in FY2018, following the 7.1% registered last FY.
Overall growth in Southeast Asia is forecast to accelerate further with nearly all economies in the region showing an upward trend. The region will grow 4.8% in 2017 and 5% in 2018, from the 4.7% recorded last year. Commodity producers such as Malaysia, Vietnam, and Indonesia will be boosted by the recovery of global food and fuel prices.
Growth in Central Asia is expected to reach 3.1% in 2017 and 3.5% in 2018, on the back of rising commodity prices and increased exports, albeit with large heterogeneity among countries in the region.
Risks to the outlook include higher U.S. interest rates, which will accelerate capital outflows, although this risk is mitigated to some degree by abundant liquidity throughout the region. The effects of U.S. monetary policy tightening are likely to materialize only gradually, giving governments in Asia and the Pacific time to prepare adequately, said the report.
Photo: Kainonmarineboiler