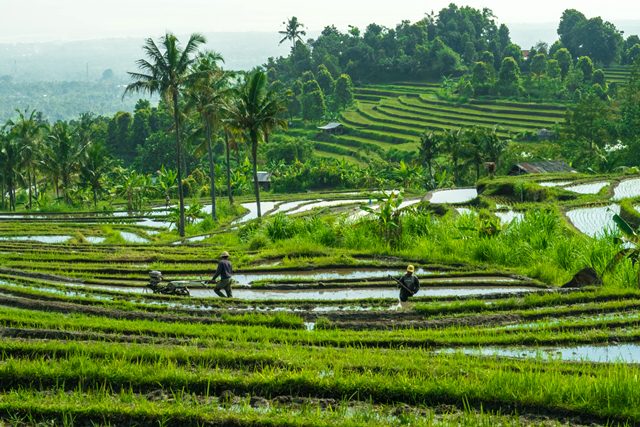 After a lackluster 2019, regional growth in developing Asia will decline sharply in 2020 due to the effects of the COVID-19 pandemic, before recovering in 2021, according to the Asian Development Bank in a new report.
The Asian Development Outlook (ADO) 2020 forecasts regional economic growth of 2.2% in 2020, down from 5.5% forecast in September 2019. Growth is expected to rebound to 6.2% in 2021 if the outbreak ends and activity normalizes.
"COVID-19 poses a grave threat to the regional and global outlooks. The forecast assumes containment of the outbreak within this year and a return to normal next year," said the report.
Excluding the newly industrialized economies of Hong Kong, Korea, Singapore, and Taiwan, developing Asia is forecast to grow 2.4% this year compared to 5.7% in 2019, before rebounding to 6.7% next year, said the ADB's annual flagship economic publication.
All the subregions will see growth weaken this year because of weak global demand. The more economically open subregions like East and Southeast Asia and the tourism-dependent ones like the Pacific will be hard hit.
Deceleration will be mildest in South Asia and steepest in the Pacific.
East Asia will weaken but can expect to bounce back, said ADB. The slowdown is most prominent in China, where the global health crisis first emerged. Recession in Hong Kong will deepen in 2020 but begin to ease as fiscal responses and stronger exports bring recovery, probably beginning in 2021. Growth in South Korea and Taiwan will dip this year before rising next year on public spending and resurgent exports.
South Asia will face a milder slowdown, decelerating to 4.1% in 2020 and then recovering to 6.0% in 2021, largely tracking the trend in the dominant Indian economy. GDP performance will remain strong in Bangladesh, and it will continue to accelerate in Bhutan despite lower tourist arrivals. Tourism-reliant Maldives and Sri Lanka are expected to contract in 2020 before surging back in 2021. Growth in Pakistan will slow as agriculture stagnates, notably affecting cotton output.
Southeast Asia will decelerate to 1.0% growth in 2020, especially given the region's strong trade and investment ties with a slowing China. Thailand, the second largest economy in the subregion, will likely contract by 4.8% this year, continuing a steady slide in recent years. Growth in Malaysia and Singapore will plummet nearly to zero in 2020, with only Malaysia enjoying a strong rebound next year. Cambodia and Indonesia will see sharp deceleration, as will the Philippines despite expansionary government policies, which should facilitate an upturn in 2021. Growth in Vietnam is forecast to decelerate significantly but remain uniquely robust in the subregion.
Central Asia will decelerate under COVID-19 after steady acceleration in recent years. Growth will drop to 2.8% in 2020 as economies falter worldwide and drag down global commodity prices.
The Pacific will be hard hit by the pandemic and resulting global slowdown. Combined output in the subregion is forecast to decline by 0.3% in 2020 as 5 of its 14 economies contract. Countries that rely heavily on tourism and commodity exports will be particularly vulnerable.
"The evolution of the global pandemic—and thus the outlook for the global and regional economy—is highly uncertain. Growth could turn out lower, and the recovery slower, than we are currently forecasting. For this reason, strong and coordinated efforts are needed to contain the COVID-19 pandemic and minimize its economic impact, especially on the most vulnerable," said ADB chief economist Yasuyuki Sawada.
Photo by Sebastian Pena Lambarri on Unsplash