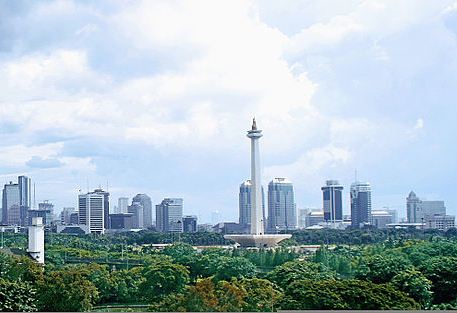 The economy of Indonesia will accelerate 5.1% to 5.3% in 2017, predicts the National Development Planning Agency or Bappenas.
The estimate is based on the assumption that the country's economy would still be dominated by consumption, according to Minister of National Development Planning Bambang Brodjonegoro, who is also head of Bappenas.
On the effects of the global trade slowdown on the nation's economy, "we cannot yet predict the impact of the global economic turmoil. After all, the global economy is not bright," said Brodjonegoro, as quoted by Antara News.
For 2016, growth had been initially set at 5.3% but was later revised downward to 5.1% due to the economic downturn. In contrast, the target for 2017 has been set at 5.1% but growth could reach 5.3%, said Brodjonegoro.
This indicates that Indonesia's economy is still able to survive global economic upheavals. Therefore, he added, measures to ensure that the national economy can adapt to global economic changes are important to lift growth.
Several institutions have also forecast higher growth for the ASEAN country this year, said the report. The Asian Development Bank expects growth of 5.1%, while S&P and Moody's both predict a 5.2% expansion. The World Bank is eyeing 5.3%, and Fitch foresees a 5.5% improvement in the country's gross domestic product.
Photo: Gunawan Kartapranata