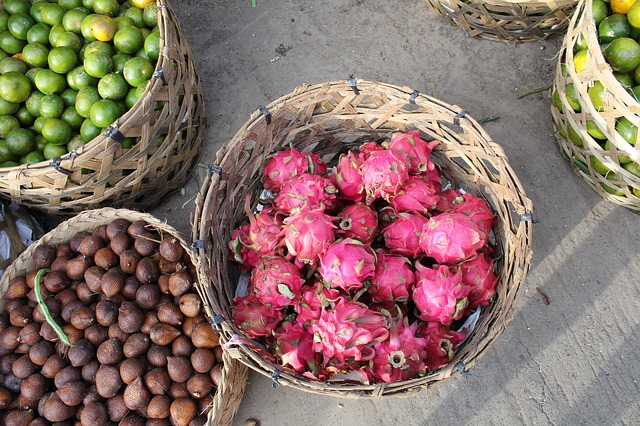 Vietnam and New Zealand have agreed to facilitate border clearance of agricultural, forestry and aquatic products through the use of electronic certification (e-cert) as the two nations continue to bring their bilateral cooperation to higher levels.
An agreement to this effect was signed by Vietnam's Ministry of Agriculture and Rural Development (MARD) and Ministry of Finance and New Zealand's Ministry for Primary Industries at a ceremony in Hanoi, Vietnam held on July 21.
MARD Deputy Minister Le Quoc Doanh described the cooperation in e-cert with New Zealand as an important step in helping Vietnam integrate more deeply into global trade, while paving the way for the country to access other potential markets, according to a VNA news report.
Following the signing, the two sides will work to complete the agreement and bring e-certification to life, he said, pledging that competent agencies will create the best possible conditions for customs clearance of agricultural, forestry and aquatic products.
Vietnamese Deputy Minister of Finance Vu Thi Mai said the two sides will proceed with the exchange of administrative and commercial documents online towards mutual recognition of these papers.
New Zealand Ambassador to Vietnam Wendy Matthews said the deal will help to promote the two-way trade in a faster, safer and cheaper fashion.
Mathews said the two countries' agricultural sectors are reciprocal. New Zealand has allowed the importation of Vietnamese mango, dragon fruit, and rambutan. In turn, Vietnam has opened its doors to New Zealand's potatoes, frozen beef, kiwi fruit, and apples.
Meanwhile, online high-level talks between Vietnam Prime Minister Nguyen Xuan Phuc and his New Zealand counterpart Jacinda Ardern are scheduled for July 22 as both countries seek to advance bilateral ties to new heights, according to local media.
Two-way trade has expanded over the years. At the end of 2018, New Zealand had 28 valid projects worth about US$101.94 million in Vietnam, ranking New Zealand as 41st out of 120 countries and territories investing in the country. Meanwhile, Vietnam had six joint venture projects valued at $25.62 million in New Zealand.
New Zealand has increased its official development assistance to Vietnam, from $2.3 million during the 2003-2004 financial year to around $7.4 million for 2012-2013 and $18.6 million for 2015-2018.
Image by Vytalis Arnoldus from Pixabay