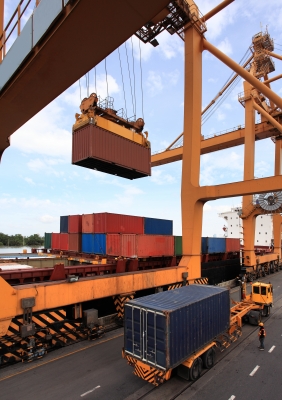 Philippine Customs commissioner Isidro Lapeña has temporarily suspended the green lane while the Bureau of Customs' (BOC) selectivity system is undergoing review.
All shipments now have to go through either the yellow or red lanes "until such time that we will be able to perfect the system," Lapeña said on September 6.
The suspension comes amid Congressional inquiries after a shipment of methamphetamine hydrochloride (shabu) worth P6.5 billion tagged under the green lane slipped past BOC.
Shipments tagged under the green lane do not undergo review and inspection while cargoes tagged under yellow are subject to documentary review. Shipments tagged under the red lane, meanwhile, are subject to both documentary review and physical inspection.
The new customs chief, who took office on August 30, said the review will not take long and the green lane will be utilized again in the coming days.
Manila International Container Port district collector Atty. Vincent Maronilla, in a phone interview with PortCalls, said BOC is just updating the parameters of its selectivity system, which drew attention during Congressional inquiries on the shabu shipment.
The shabu shipment, under the current system, should have been tagged under the red lane because its consignee is a new importer and a sole proprietor, both criteria falling under the red lane. Those criteria were not encoded into the system, thus the shipment went to the green lane.
BOC's Super Green Lane facility is not affected. The SGL facility allows for advance processing and clearance of shipments of qualified importers, which are multinational companies.
Multinational companies that are not part of the SGL facility, but have good records with BOC, are routed into the yellow lane.
Maronilla also noted that the suspension of the green lane is not causing delays in the release of shipments and that there is no port congestion.
Former customs commissioner Nicanor Faeldon earlier said that BOC's selectivity system, although following World Customs Organization requirements, is unable to "detect lies" encoded in it.
 Image courtesy of potowizard at FreeDigitalPhotos.net