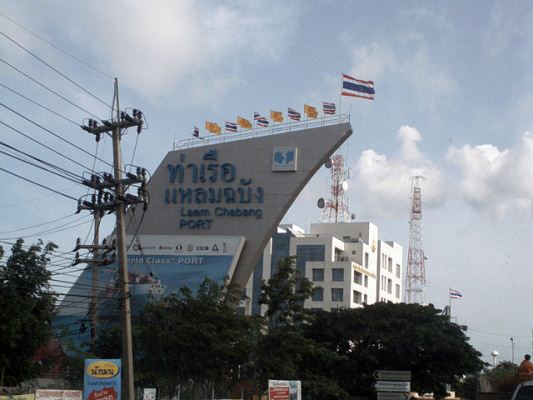 The customs office at Laem Chabang port, Thailand's largest port located in Chonburi Province, is testing out its new electronic processing system as it moves to better facilitate imports and exports.
Laem Chabang Port Customs Bureau director Yutana Phoolpipat said the bureau is piloting the electronic processing system designed to allow exporters and importers to file documents and process requests online and in advance, said a report from the National News Bureau of Thailand.
From March 1, 2018, firms may do online the processing of cargoes ahead of the ships' arrival at the port, allowing them to submit the necessary documents 24 hours in advance and make payments electronically.
The customs office is also implementing the electronic import processing system to help speed up import procedures. Importers will be able to get their goods out of the port within six hours, down from the average of 38 hours, said Yuthana.
Facilities at the port have also been upgraded, with x-ray machines and radiation meters installed, to help with trade and processing flows. The x-ray machines are capable of scanning cargo trucks and trains.
Meanwhile, the proposed expansion of Laem Chabang is expected to get underway soon if a study into the environmental and health impacts of the project clears final scrutiny, the verdict seen to be released within the next six months.
The study has been completed and been sent to the Environmental Impact Evaluation Bureau for approval, according to the Port Authority of Thailand.
If the expansion is cleared, construction will begin early next year and will take about five years to complete, with operations targeted to begin 2025.
Once the project is finished, the port's capacity will increase by 7 million 20-foot equivalent units (TEUs), bringing it up to 18 million TEUs from the current 11 million TEUs. Last year the port handled 7.7 million TEUs.
The port currently also accommodates 1.3 million cars for shipment, which the new phase of expansion would increase to three million.
Photo: Lokomotive74