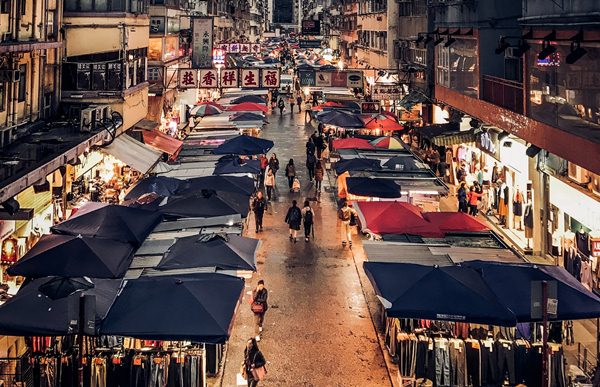 The Asian Development Bank (ADB) has revised down its forecasts for developing Asia this year and next year as a challenging global environment weighs on regional growth.
The Asian Development Outlook Supplement projects growth in developing Asia to slow to 5.2% in both 2019 and 2020 as growth in China and India is weighed down by both external and domestic factors.
Excluding newly industrialized economies, regional growth forecasts are revised down to 5.7% for both 2019 and 2020.
"Elusive trade conflict resolution weighs on sentiment and activity in the region, with further delay still the foremost downside risk to the forecasts," said the report.
ADB now expects gross domestic product (GDP) in the region to expand 5.2% in both 2019 and 2020, down from the September forecast of 5.4% growth this year and 5.5% next year.
The supplement forecasts inflation of 2.8% in 2019 and 3.1% in 2020, up from the September prediction that prices would rise 2.7% this year and next as African swine fever continues to elevate pork prices.
"While growth rates are still solid in developing Asia, persistent trade tensions have taken a toll on the region and are still the biggest risk to the longer-term economic outlook. Domestic investment is also weakening in many countries, as business sentiment has declined," said ADB chief economist Yasuyuki Sawada.
"Inflation, on the other hand, is ticking up on the back of higher food prices, as African swine fever has raised pork prices significantly."
In East Asia, growth forecasts are downgraded to 5.4% in 2019 and 5.2% in 2020 as China and South Korea endure continuing trade tensions and slowing domestic investment—as does Hong Kong, where political unrest is another factor.
Growth in China is now expected at 6.1% this year and 5.8% next year. It could accelerate, however, should it come to a trade agreement with the United States, the report said.
Hong Kong, already in technical recession, will see severe downward pressures persist possibly into 2020. The economy is now expected to contract 1.2% this year and grow 0.3% next year.
Growth projections for South Asia are lowered to 5.1% in 2019 and 6.1% in 2020, as growth in India is expected to slow to 5.1% in 2019 on risk aversion in the financial sector and a credit crunch, as well as slow job growth and rural distress aggravated by poor harvest.
Southeast Asia's growth forecast is revised down slightly to 4.4% for 2019, as many countries are seeing continued export declines and weaker investment, and growth forecasts have been downgraded for Singapore and Thailand. Projected subregional growth in 2020 is maintained at 4.7%.
Central Asia is the only subregion where prospects look a little brighter now than in September. It is now forecast to grow 4.6% in 2019, up from the previous prediction of 4.4%. The forecast for 2020 is for growth of 4.5%. Kazakhstan, the region's largest economy, is seen expanding by 4.1% this year and 3.8% next year.
Photo by NICE GUYS from Pexels