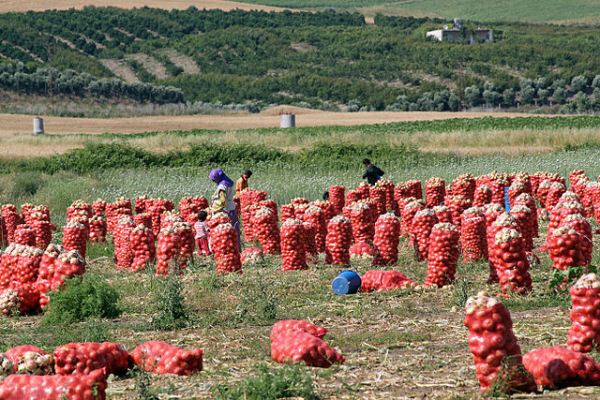 Turkey and Singapore ratified their bilateral free trade agreement August 21, allowing companies of both countries to have greater access to each other's markets across many sectors, announced the Ministry of Trade and Industry (MTI) of Singapore.
The Turkey-Singapore Free Trade Agreement (TRSFTA), signed in November 2015, will enter into force on October 1, 2017.
Singapore's Minister for Industry S. Iswaran said the ratification of the Turkey-Singapore FTA will create more business and investment opportunities for companies from both countries.
"Singapore and Turkey are strategically located in Asia and Europe respectively, and can serve as gateways to larger regional markets. I look forward to the further growth of business and investment ties between Turkey and Singapore."
The TRSFTA is Turkey's first comprehensive free trade agreement in a single undertaking. It includes Turkey's first treaty commitments in government procurement and newer elements such as intellectual property rights, e-commerce, competition, and transparency.
The TRSFTA will reduce barriers to trade and investment between Turkey and Singapore, enhance access to services sectors and procurement markets, as well as promote greater connectivity between businesses and people.
Key benefits include tariff elimination. Tariffs for Singapore's exports to Turkey on 80% of all tariff lines will be eliminated immediately once the TRSFTA enters into force. This will increase to more than 95% of all tariff lines over a period of 10 years.
Singapore exporters, including exporters of electronics, pharmaceuticals, chemicals, and processed food products, will benefit from the removal of Turkey's tariffs under Rules of Origin that take into account Singapore's unique regional supply chain and local production processes.
Singapore in turn will grant immediate duty-free access for all imports from Turkey upon the entry into force of the TRSFTA.
There will also be fewer non-tariff barriers. "Turkey and Singapore will reduce non-tariff barriers that impede trade. Both countries agreed to adopt international standards and practices, where applicable, and prevent marking and labelling requirements from being barriers to trade," said MTI.
Singapore and Turkey will also commit to granting better access to each other's services markets. The TRSFTA includes areas of interest to Singapore and Turkish companies, such as retail services, business services, and construction services. Together with commitments to protect bilateral investments, the TRSFTA is expected to encourage greater cross-border trade and investment flows between Singapore and Turkey.
The TRSFTA will help more Singapore companies to leverage Turkey's strategic location as a gateway to the larger regional markets in Europe, Central Asia, the Middle East, and Africa. Turkish firms are also encouraged to use Singapore as their base to seek opportunities in the rapidly growing ASEAN region and beyond.
Since 2007, Singapore's trade in goods with Turkey has consistently surpassed the SGD1 billion (US$734 million) mark. In 2016, Turkey ranked as Singapore's 46th largest trading partner, with total bilateral trade in goods amounting to SGD1.41 billion. Last year, imports of goods from Turkey amounted to SGD753 million, and mostly comprised petroleum oils, turbo propellers and parts, and semi-manufactured silver. Meanwhile, exports of goods to Turkey amounted to SGD657 million and mostly comprised polyethylene and turbo jet components.