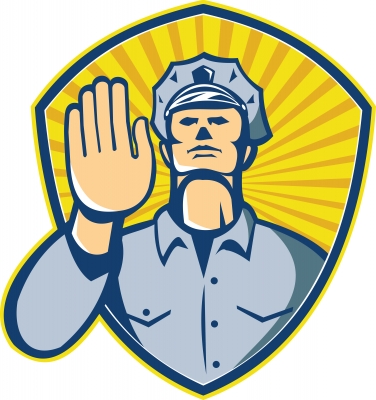 The Philippine Department of Finance (DOF) and Bureau of Customs (BOC) are seeking comments on the draft customs administrative order (CAO) that will implement provisions of Republic Act No. 10863 or the Customs Modernization and Tariff Act (CMTA) concerning the exercise of customs jurisdiction and police authority.
Stakeholders have until Feb 9 to submit their position papers and may also attend a public consultation to be held on the same date.
The draft CAO covers the process, areas covered, and conditions governing the exercise of customs jurisdiction and police authority over all shipment imports or exports, suspected smuggled and prohibited goods found anywhere in the Philippines; and over carriers and persons suspected ofcarrying smuggled and prohibited goods and all other matters that violate CMTA and related laws.
In a recent column in Asia Customs and Trade, BOC former deputy commissioner Agaton Teodoro Uvero said one of the major changes in customs' exercise of police authority under the CMTA is that law enforcement officers may conduct search, seizure, and arrest operations, but only when authorized by the commissioner. Moreover, these deputized officers must disclose the nature of their authority upon request.
Other major changes include the following: goods seized by deputized officers must be physically turned over immediately to the bureau; port and airport authorities should provide authorized customs officers with unhampered access to all premises within their administrative jurisdictions; and when deputized officers inspect commercial establishments and demand evidence of tax and duty payments, owners of establishments have 15 days to produce evidence before their goods may be seized.
Uvero noted that in the past administrations, law enforcement agencies could exercise customs police authority without supervision and control. The new CMTA provision now states these agencies must clearly be authorized by the commissioner, and that deputized officers must always carry their written authorizations and present them upon request.
On the exercise of police power in ports and airports, Uvero explained the CMTA now expressly requires port and airport authorities to provide unhampered access to customs police authorities.
Under the draft CAO, police authority is defined as the authority granted to certain persons to conduct search, seizure, and arrest activities in order to implement directives of the CMTA and other related laws.
Authorized to exercise such authority are officials of BOC, district collectors, deputy district collectors, police officers, agents, inspectors, and guards of the agency. Also allowed, when authorized by the Commissioner, are officers and members of the Armed Forces of the Philippines and national law enforcement agencies; and officials of the Bureau of Internal Revenue in cases when payment of internal revenue taxes are involved.
Customs jurisdiction and police authority may be exercised by deputized persons and officers over all premises used for customs purposes, including customs offices, facilities, warehouses, ports, airports, wharves, infrastructure and other premises in the Customs districts. This should be done within the limits of the authority granted by the Commissioner, without prejudice to the general police powers of the local government units, the Philippine Coast Guard, and law enforcement agencies in the exercise of their respective functions.
It may also be exercised on all lands, on all seas, and in the air within Philippine territory, including bays, coasts, harbors, rivers, and inland waters, as well as in Freeport and special economic zones, but only with proper coordination with zone authorities at all times. – Roumina Pablo