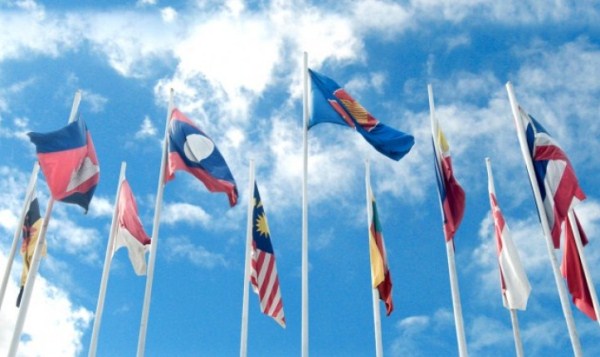 South Korea's Ministry of Trade, Industry and Energy has vowed to bolster the country's economic ties with Southeast Asia through free trade agreements (FTAs), and to achieve viable results ahead of Seoul's summit with the Association of Southeast Asian Nations (ASEAN) slated for November.
In her first trade promotion meeting since being appointed to the post in February, Trade Minister Yoo Myung-hee highlighted March 21 the importance of expanding the country's exports by tapping into new markets, reported Yonhap news agency.
Seoul's top trade negotiator said that while the Republic of Korea (RoK) completed revising its free trade deal with Washington last year, the country still faces uncertainties as its exports have been falling in recent months.
During the meeting, officials from the ministry exchanged ideas on speeding up efforts to forge FTAs with Southeast Asian countries, including Indonesia, the Philippines and Malaysia, and discussed plans to sign sideline deals to bolster economic cooperation, including in the energy segment.
Participants also discussed expanding cooperation with Brunei and Cambodia.
South Korea and ASEAN can, moreover, seek new opportunities together in third countries, the ministry said.
Earlier this month, South Korean President Moon Jae-in paid a week-long trip to three ASEAN nations.
During his trip, Moon had meetings with Sultan of Brunei Hassanal Bolkiah, Malaysian Prime Minister Mahathir Mohamad and Cambodian Prime Minister Hun Sen.
At their talks, the two sides pledged to promote cooperation in various areas such as energy, infrastructure and technology. The RoK side expressed hope for greater cooperation with ASEAN.
The RoK has been pushing its New Southern Policy designed to cement relations with the 10-member ASEAN bloc. The grouping is among Korea's important partners due to its growth potential, rich resources and growing diplomatic influence.
ASEAN groups Brunei, Cambodia, Indonesia, Laos, Malaysia, Myanmar, the Philippines, Singapore, Thailand and Vietnam.
Photo courtesy of ASEAN